Arthur Terry collects huge donation for food bank
Tuesday 15th December, 2020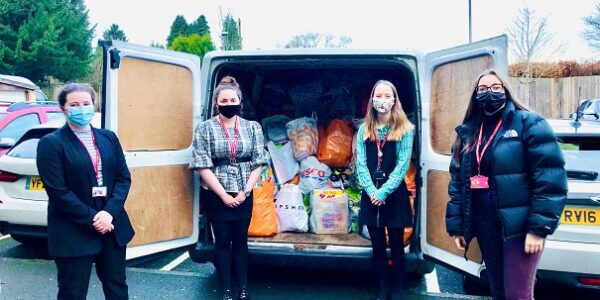 Generous students, parents and staff at Arthur Terry School have ensured that local people in need over the festive season will have a little help this Christmas – after collecting literally thousands of items for Sutton's Food Bank.
Each year the school, in Kittoe Road, holds a collection for the Food Bank at Sutton Coldfield Baptist Church, asking students to bring in food, toiletries and personal hygiene items.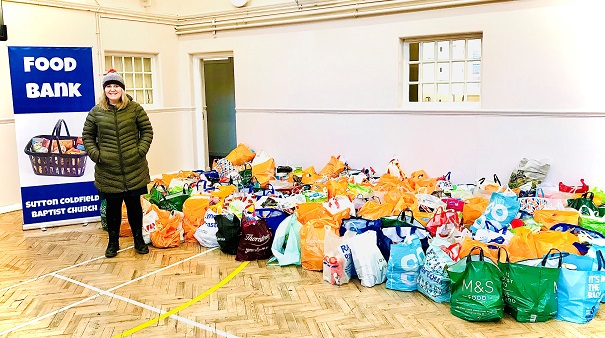 And this year the generous Arthur Terry community surpassed itself – after an entire vanload of donations was delivered the town centre church last week.
After the collection on December 2 the mountain of donations was so big it filled half the floorspace of the school's hall before it was crammed into the van for delivery.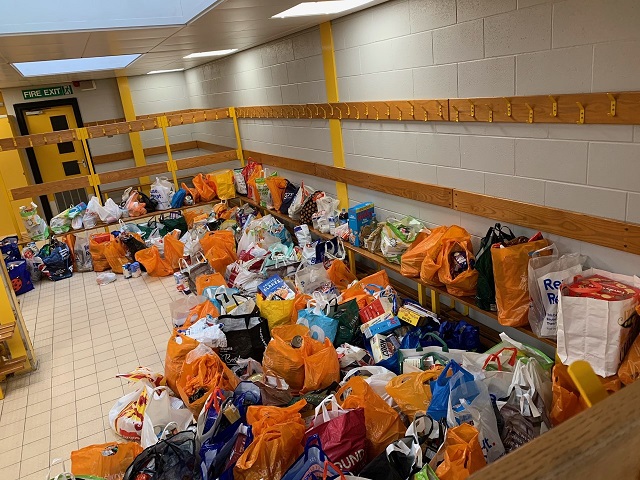 A spokesperson for the school said: "There hasn't been a huge amount for any of us to celebrate of late, but all of us at the Arthur Terry School were thrilled with the outpouring of generosity from students, parents and staff, surpassing all previous years' offerings!
"Perhaps COVID restrictions have encouraged us all to support those neighbours among us who are bearing the brunt of these troubled times.
"After such a challenging year, everyone at the school is feeling quite exhausted right now – but receiving such a deluge of donations has been truly uplifting!"
Sutton Coldfield Food Bank has already delivered in excess of 4000 food parcels since the start of COVID restrictions, so the huge delivery of donations from Arthur Terry – which is part of the respected Arthur Terry Learning Partnership – will go a long way to restocking the bank's supplies to support those in need this Christmas.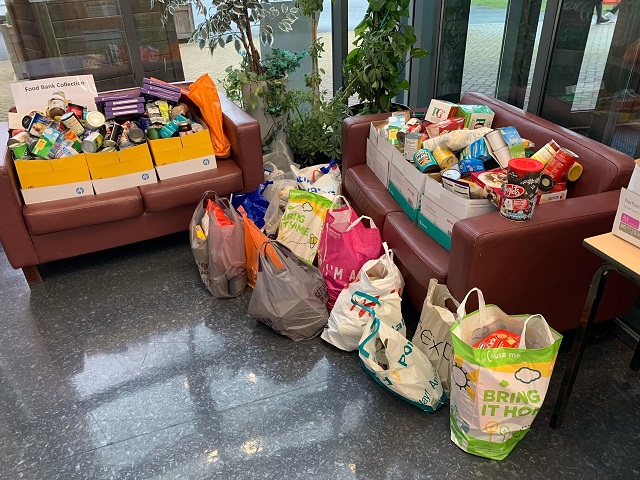 This year's appeal was led by Head of Year Lucie Horton and Hayley Harding, the school's Innovation Leader for Enrichment, who together promoted the appeal across the school.
In addition to the main food bank donation, a new initiative creating Christmas hampers was dreamt up by Mrs Horton and supported by Head Teacher Sam Kibble.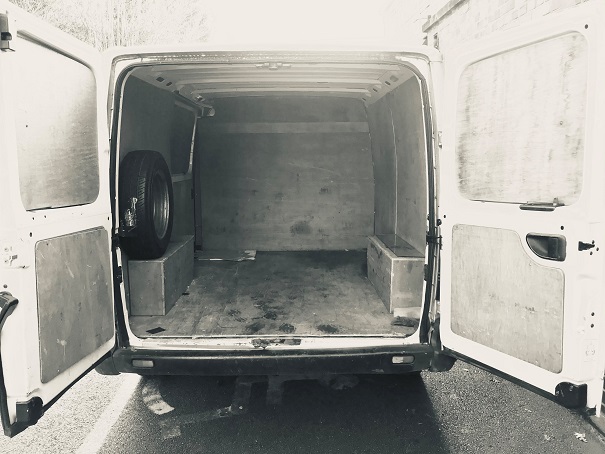 The hampers were put together by a team of volunteers and will also be shared within the community.
Director of Careers and Enrichment Alex Zarifeh, who has been involved with the Arthur Terry annual collection for years, helped load the van before delivering it to the Food Bank.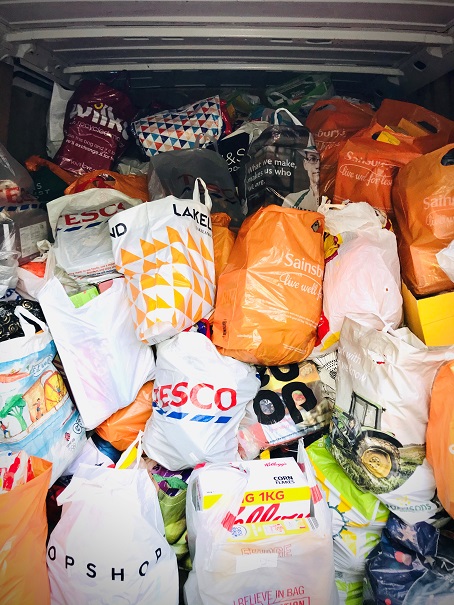 Arthur Terry headteacher Sam Kibble said: "This was an amazing response from everyone at the school and I would like to thank everyone involved, and in particular Mrs Horton and Mrs Harding. I am so impressed with how much has been collected and I know that it will make a real difference."
Richard Gill CBE, Chief Executive Officer of the Arthur Terry Learning Partnership, added: "All year the Arthur Terry community has risen to the challenges created by the pandemic, and this outpouring of generosity as we come to Christmas really sums up the remarkable spirit we have seen."
Caption:
Students Adelle Botterill, Lucy Watkins, Tilly Cowls and Izzy Neale with the van.