Lockdown hero Carol scoops national education award
Tuesday 6th October, 2020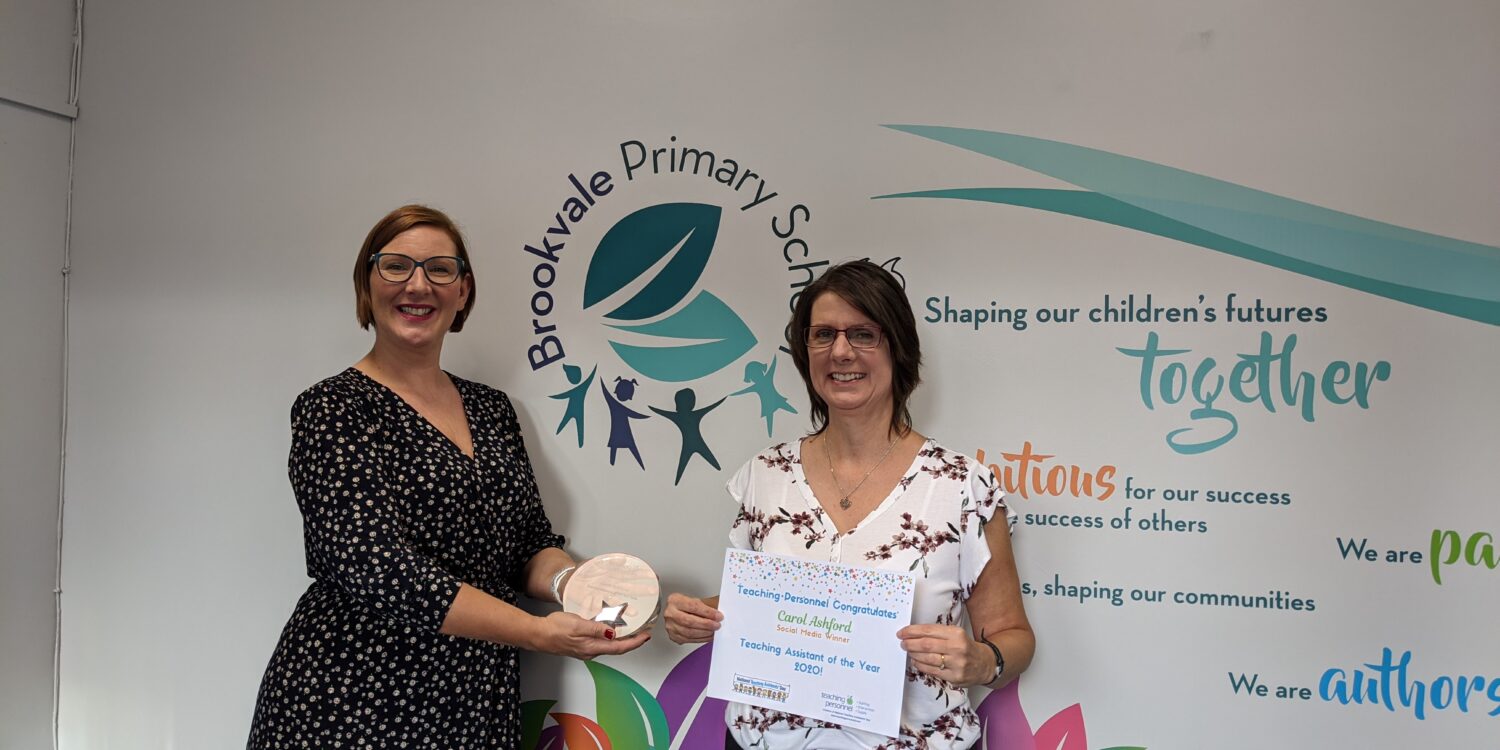 A "remarkable" Erdington teaching assistant who is described as the "keystone of her school" has scooped a national award for her heroic services to education during the Covid 19 pandemic.
Carol Ashford, a teaching assistant (TA) at Brookvale Primary School, part of the respected Arthur Terry Learning Partnership (ATLP), was named the 'Teaching Assistant Lockdown Hero of the Year' on 'Teaching Assistants' Day'.
The national awareness day, which took place last month, was created in 2008 by Teaching Personnel to recognise the valuable contribution teaching assistants make to the education and support of school children across the UK.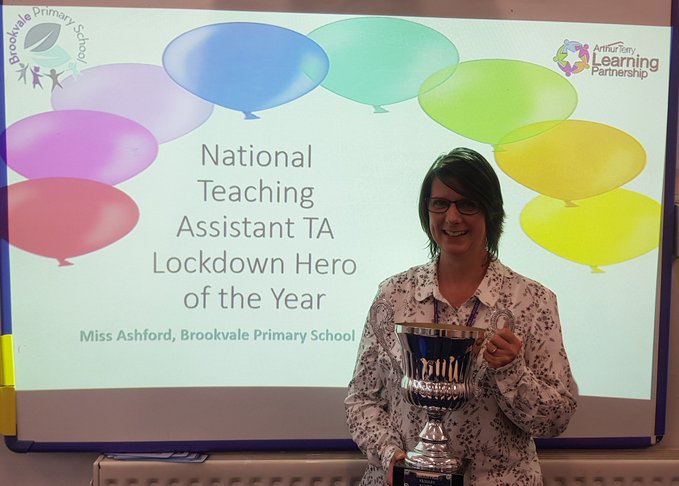 Miss Ashford impressed colleagues and judges by going above and beyond do support her pupils and school during lockdown, which included checking on the wellbeing of children and rolling up her sleeves to create a 'picture perfect' learning environment for returning pupils.
Miss Ashford said:
"I'm shocked and honoured, so thank you to everybody at the school for supporting me.  Working at Brookvale is a real privilege. The children and their families are a delight and our team here is strong and supportive – we are one big family."
The dedicated TA was nominated for the award by Jessica Hand (pictured left with Carol), a higher level teaching assistant (HLTA) and elective education curriculum lead at Brookvale, who praised her 'remarkable and heroic' colleague in a glowing testimonial, which read:
'During lockdown, Miss Ashford would often be found with either a paintbrush or spade in her hand. She tirelessly renovated our allotment area – twice (During the times we were at home it became overgrown again!) creating a wonderful space for our children to grow their own and nurture plants throughout this year.
'She sanded, undercoated and gloss painted our staircases, skirting boards and doors around the school and made sure that it was picture perfect ready for the return of our children at the start of September.
'She continually checked in, supported and went above and beyond to help our school children- even helping to give her year 6 children the send-off they deserved. She truly is a hero. Every school should have a Miss Ashford!'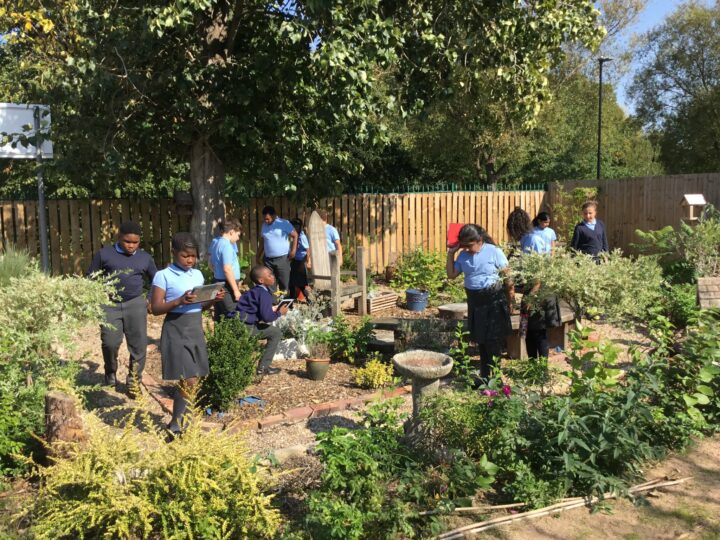 Commenting on her "heroic" efforts during lockdown, Miss Ashford explained:
"Lockdown has been hard on us all, but we are here for our pupils and each other. These children deserve the very best and it's our joy to give them experiences to remember and something to look forward to."
Dedicated Miss Ashford first volunteered at Brookvale 15 years ago and liked the school so much that she "never left." Over the years she has enjoyed many highlights, including being "starstruck" by celebrity visitors Alan Titchmarsh and Claire Balding and artist Kirk Whitehouse who created Broken Vinyl art with children.
She said:
"I'm proud to be a teaching assistant. Being part of this profession means that I can make a difference to the lives of others and that is a great reward."
Brookvale headteacher Stuart Day said:
"We are exceptionally proud of Carol. She is a true talent and inspiration for us all, showing passion, dedication and care in all that she does."
Miss Ashford's win was announced on social media by the organisers, who posted to their followers:
'You nominated so many wonderful TAs here on social media, and even though we could only choose one winner, we think you are all heroes! Congratulations Carol, you really deserve this!'
The prize package included a tablet computer from Teaching Personnel, a free place on the National HLTA programme from Best Practice Network and a £50 Amazon voucher from Judicium Education and School Business Services Ltd.
For more information please visit:https://www.nationalteachingassistantsday.co.uk/#home