ATLP schools leader awarded CBE for outstanding commitment to education
Friday 9th October, 2020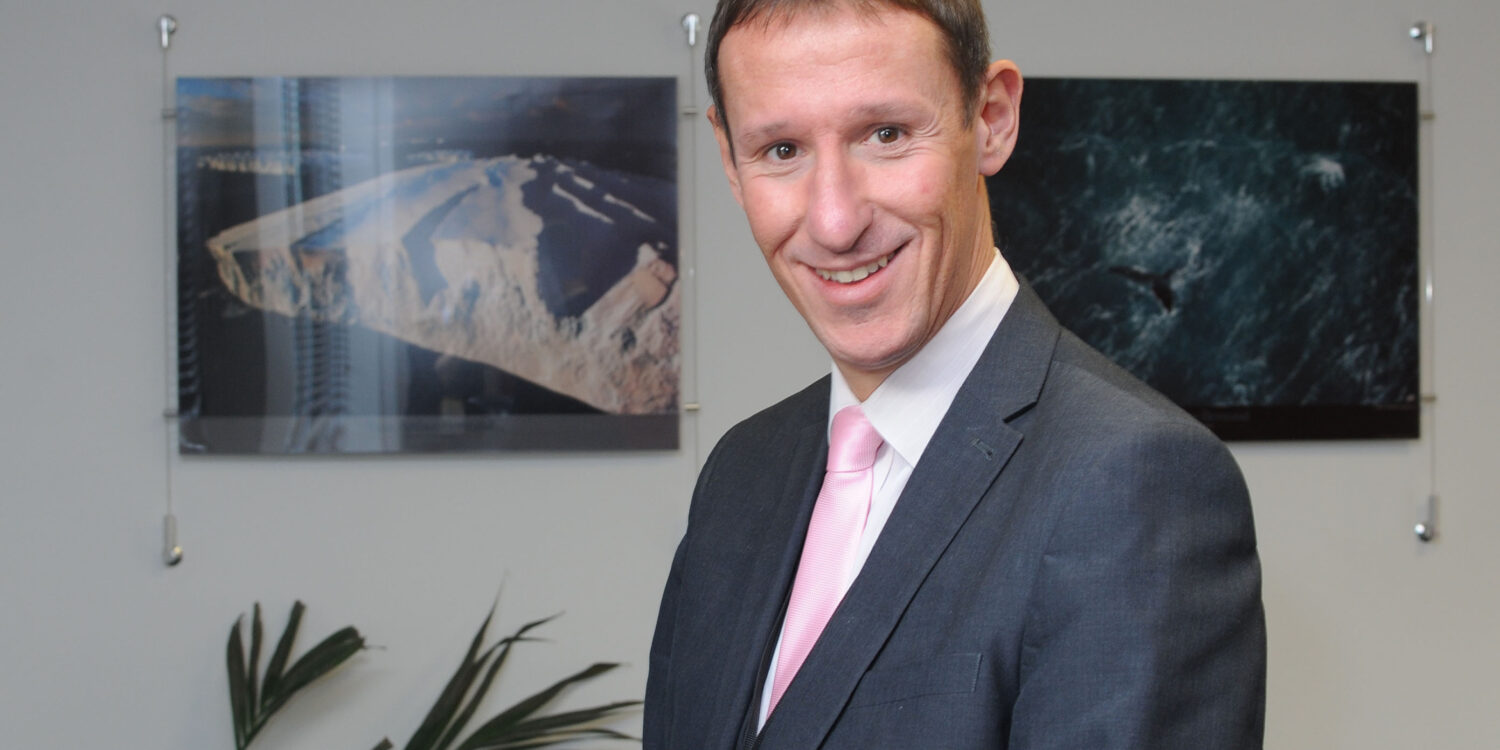 A dynamic and dedicated education leader has been awarded a CBE in the Queen's Birthday Honours List after dedicating more than 25 years to his profession.
Richard Gill, CEO of the respected Arthur Terry Learning Partnership (ATLP) and chair of the Teaching Schools Council (TSC) has been awarded a CBE (Commander of the British Empire) in the Queen's Birthday Honours list for his outstanding services to education.
The National Leader of Education (NLE) who runs 14 schools and one teaching school in Sutton Coldfield, Staffordshire, and North Warwickshire, was notified of his royal seal of approval earlier this year. The list has been extended to include medical professionals, volunteers and fundraisers honoured for their response to the Covid-19 pandemic.
Richard said:
"I'm humbled to receive this award. It is an honour and a privilege to be recognised in this way and I am grateful to so many.
"In these difficult times, my colleagues in schools have continued to show their commitment and dedication to our children and young people. This honour is as much for them as it is for me. It recognises the brilliant work that goes on across the sector every day. It is for those who have walked alongside me, directly and indirectly, throughout my 25 plus years in education. To every one of them, a sincere thank you."
Richard, who lives in Lichfield with his family, added:
"To my wife Lesley and three wonderful boys Jack, Oli and Sam, who have had to put up with so much over the years, but who have been my rock, my source of laughter and inspiration and unconditional love: thank you."
The CBE is awarded to people who have had a role that has made an impact at a national level or have played a leading role in their region, which means that these awards are also given to those who have made a distinguished and innovative contribution.
Richard's eminent career spans more than a quarter of a century. Born in Bangor, North Wales, 47 years ago, Richard moved to Lichfield at the age of three.
Atter studying Tuba at Huddersfield University, Richard has enjoyed a variety of teaching and leadership roles at Staffordshire Music Service, Sir Blessed William Howard School, Stafford, The Friary School, Lichfield, and Chase Terrace Technology College.
In 2010, Richard was appointed as joint headteacher at the Arthur Terry School, Sutton Coldfield. In 2011 Richard led on the successful application to become one of the first 100 teaching schools in the country followed by their designation as a provider for initial teacher training a year later.
Having played a key role in school to school support across the West Midlands, Richard was designated in 2014 as a National Leader of Education (NLE) by the secretary of state for education. A year later, he was appointed as CEO of the Arthur Terry Learning Partnership and has played a major role in the continued growth and success of the multi-academy trust.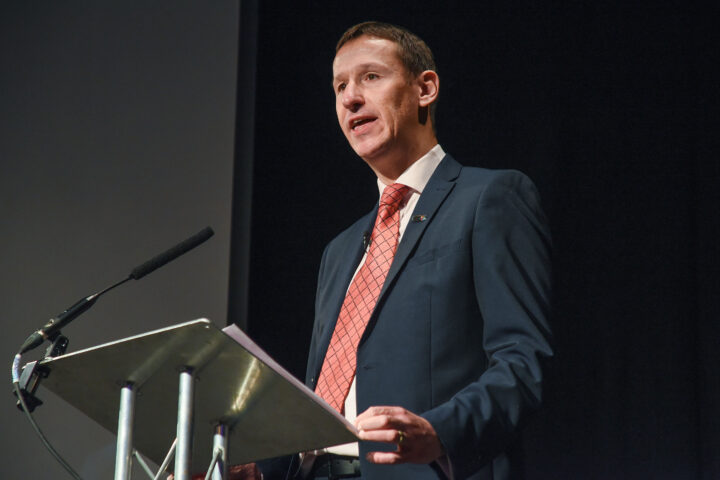 Richard's achievements were also recognised when he was elected as chair of the Teaching Schools Council, working closely with ministers and senior civil servants on the national education agenda. Richard is passionate about this part of his work and is very proud that through close collaboration with fellow professionals nationally, there is greater alliance and support to the schools system.
Richard said:
"I'd like to say a particular thank you to former colleagues who inspired me, believed in me, recognised something that perhaps I didn't see and encouraged me to keep on doing what I love most – creating opportunities to give children the very best possible life chances.
"Thank you to my friends and colleagues at the wonderful Arthur Terry Learning Partnership and at the Teaching Schools Council. I am fortunate to be surrounded by such brilliance; likeminded professionals, whose wise counsel and hard work has proven invaluable."
John Vickers, chair of the ATLP Trust Board said: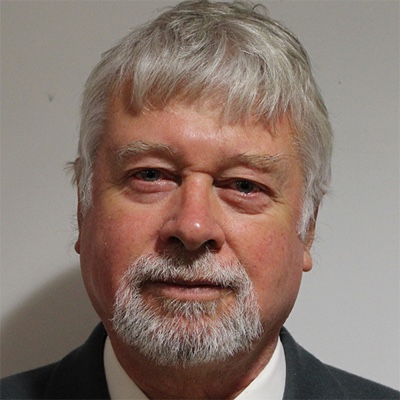 "I am delighted that Richard's significant achievements and outstanding contribution to schools and communities have been recognised at the highest level.
"Richard is a dynamic and dedicated professional, with a passionate commitment to education. His work has inspired so many over the years and enriched the lives of others. He cares greatly about his profession and works hard to assure the future life chances of all children and young people.
"On a national platform, Richard continues to make his mark. He understands that collaboration is the key to school improvement, and he looks beyond his own doorstep to support others. This generosity and desire for all schools to succeed, is one of Richard's many attributes.
"The ATLP continues to thrive and expand under Richard's strong leadership. Throughout this period of growth, he has remained true to his core values and always asks: 'how does this benefit our students and staff?' I know there is still much that Richard wants to achieve, and I look forward to many more successes in the future."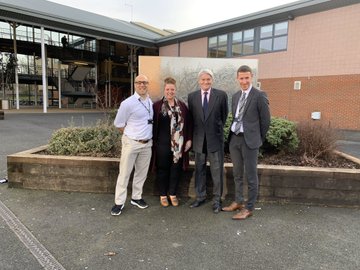 Andrew Mitchell, MP for Sutton Coldfield, where ATLP's head office is based, said:
"Congratulations to Richard on this well-deserved award. I have known Richard for many years in my capacity as the MP for the Royal Town of Sutton Coldfield and have had the pleasure of working closely with him, during his time at the Arthur Terry School and now, as CEO of the ATLP.
"Richard has served in education for more than 25 years and has played a pivotal role, both at a local and national level, in the school improvement agenda. He is a respected leader, whose continued contribution, both to the sector and his learning communities, is of immense value. I wish Richard, and the partnership, every success for the future."