Food for thought – 'Magic Breakfast' fuels learning at John Willmott School
Thursday 15th October, 2020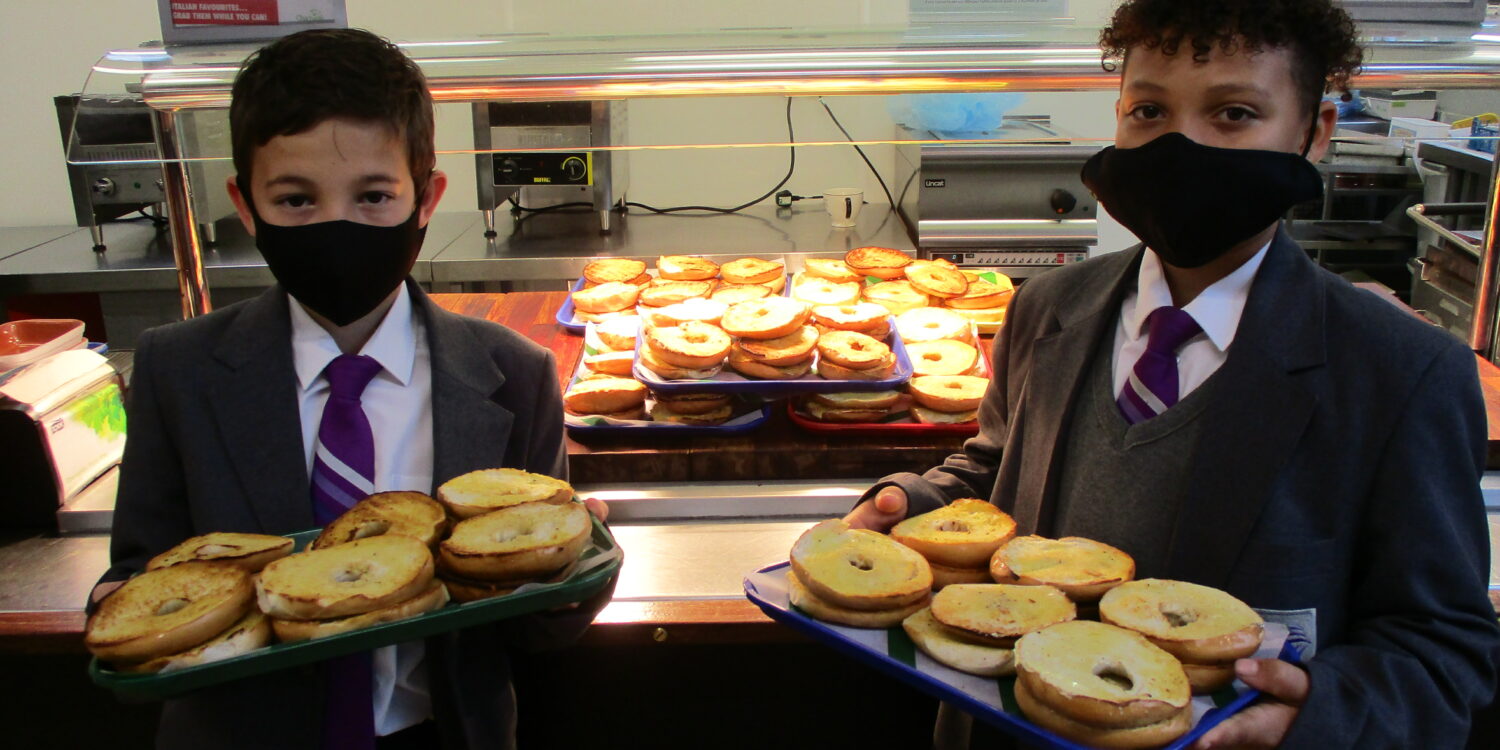 Hundreds of Sutton Coldfield students are enjoying a healthy start to their school day – thanks to a national breakfast scheme designed to help fuel children's learning.
Every morning, nutritious bagels are delivered to classrooms at John Willmott School as part of the 'Magic Breakfast Scheme'.
Magic Breakfast, in partnership with Family Action, is delivering the National School Breakfast Programme in England, funded by the Department for Education. The initiative is based on the 'Magic Breakfast' model of breakfast provision and is reaching more than 280,000 children a day with a healthy breakfast as fuel for learning.
Chartwells, the school's catering partner, works hard to prepare 600 breakfast bagels to ensure that all students have a filling and nutritional breakfast during their first lesson.
Tracey Peters, headteacher of John Willmott School, which is part of the Arthur Terry Learning Partnership (ATLP), said the children "loved" their breakfast bagels. She explained:
"We are pleased to be part of this national programme. Ensuring that every student in the school has a healthy breakfast and a positive start to every day is important.
"This is part of the school's extended provision to support students on their return to the classroom since September. A healthy breakfast, additional time with their form tutors every day and an extended PSHE (Personal, Social, Health and Economic) programme throughout the week, has ensured that students have been well supported and are able to access their learning in the best possible circumstances."
For further details on the 'Magic Breakfast' programme please visit: https://www.magicbreakfast.com/