Pupils to link up across continents as Phil takes new African challenge
Thursday 5th November, 2020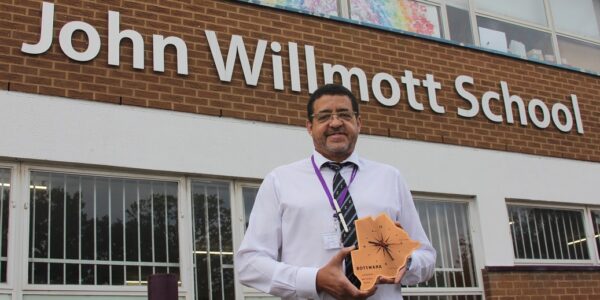 A Sutton school is aiming to forge links with Africa after a member of staff flies off to lead a secondary school in Botswana.
Phil Fergus, from Great Barr, recently joined the team at Sutton's John Willmott School as Design and Technology Technician, after a long career in teaching which culminated in becoming Assistant Head teacher at Turves Green Boys' School, Northfield.
But now Mr Fergus, 60, is swapping Birmingham for Botswana, and heading back to an African nation where he spent 15 years working for the British Council at a number of schools, eventually spending five years as a head teacher.
"I have really enjoyed my short stay at John Willmott School and will miss the friends I have already made," Mr Fergus said.
"Amazingly, a chance to lead at another school in Botswana has come my way. I have been interviewed for this position in a secondary school in the south of Botswana and was successful."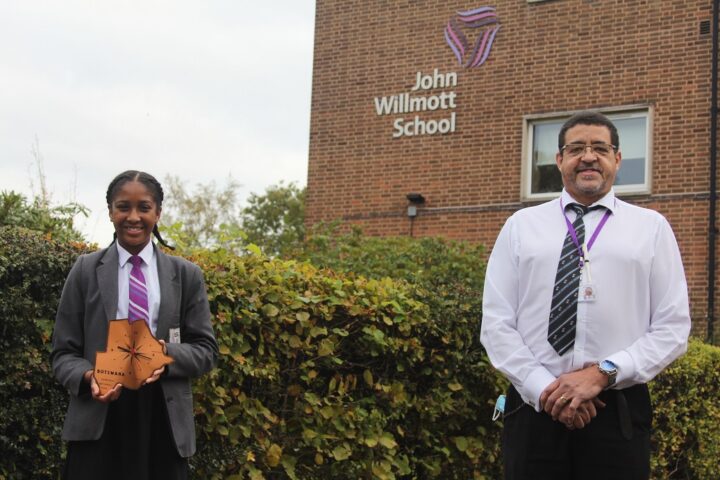 In November, Mr Fergus will leave John Willmott – which is part of the Arthur Terry Learning Partnership – before flying to Botswana in December with his wife Irene. After 14 days in quarantine, he will take up the reins of his new school on January 1st, 2021.
"Having spoken to Tracey Peters, Head of John Willmott School, we have pledged to keep in touch and explore opportunities for our students to exchange correspondence and communicate class to class via the Internet," he said.
"The possibilities of cultural exchange visits would be very exciting and, of course, this is what we would like to see once the world returns to normality and international visits are once again deemed safe."
Now Mr Fergus is looking forward to returning to a country where he taught in four different schools, in semi-rural or rural settings.
"Schools in these semi-rural or rural areas are regarded as the absolute 'hub' of the village or towns," Mr Fergus explained. "Teachers are regularly invited to attend important village ceremonies and meetings – which are often held in the school – and are consulted on issues pertaining to village life."
And the father of three is also looking forward to once again enjoying the stunning wildlife of the land-locked African nation.
"School holidays in Botswana gave my family and friends the opportunity to go into the wildlife parks to view all kinds of game," he remembered.
"We lived for five years in the North-East of the country in a town called Maun – on the doorstep of the Okavango Delta – so we regularly drove into the game parks to see lion, elephant, hippo, buffalo, cheetah and much more.
Not all wildlife experiences were welcome, though.
"We always had to be on the alert for snakes; often poisonous, lurking in our gardens and around the school in classrooms or toilets," Mr Fergus said.
"Our three young children had to be aware of this constant danger and knew what to do if confronted by a puff adder, black mamba or spitting cobra!
"In one school I incorporated a 'Snakes Alive' section in the staff manual, laying out very clearly what to do if a snake was spotted in the school area or the actions to take if bitten!"
As he prepares to return to Botswana, Mr Fergus is now saying farewell to colleagues and students at John Willmott.
"I would like to thank headteacher Tracy Peters, my new friends Jonathan Noakes, IT and Business Teacher, Computer Science Teacher Emeka Skerritt and the other members of the DT, Business and IT faculty," he added.
"Finally, a special thank you to Jeff Lane, Head of Faculty, who has been an outstanding colleague making me feel extremely welcome and supported during my short but enjoyable time at John Willmott."
Headteacher Tracey Peters said: "While we are disappointed to be losing Phil so soon, this is an amazing opportunity for both Mr Fergus and John Willmott School.
"We are excited at the thought of connecting classrooms across two schools and two continents and are looking forward to beginning this exciting project. We wish Mr Fergus the very best of luck in his new post."
Captions:
Time to fly: John Willmott School's Phil Fergus with a clock shaped like Botswana, where he worked in schools for 15 years. Now he's heading back to the African nation to lead another school, and is hoping to set up connections with local pupils.
Mr Fergus with John Willmott pupil May Barrows, 12, who will be the student lead in the link-up with his new school.