Past, presents and future! Former Erdington schoolboy marks milestone birthday with lifechanging gift
Tuesday 10th November, 2020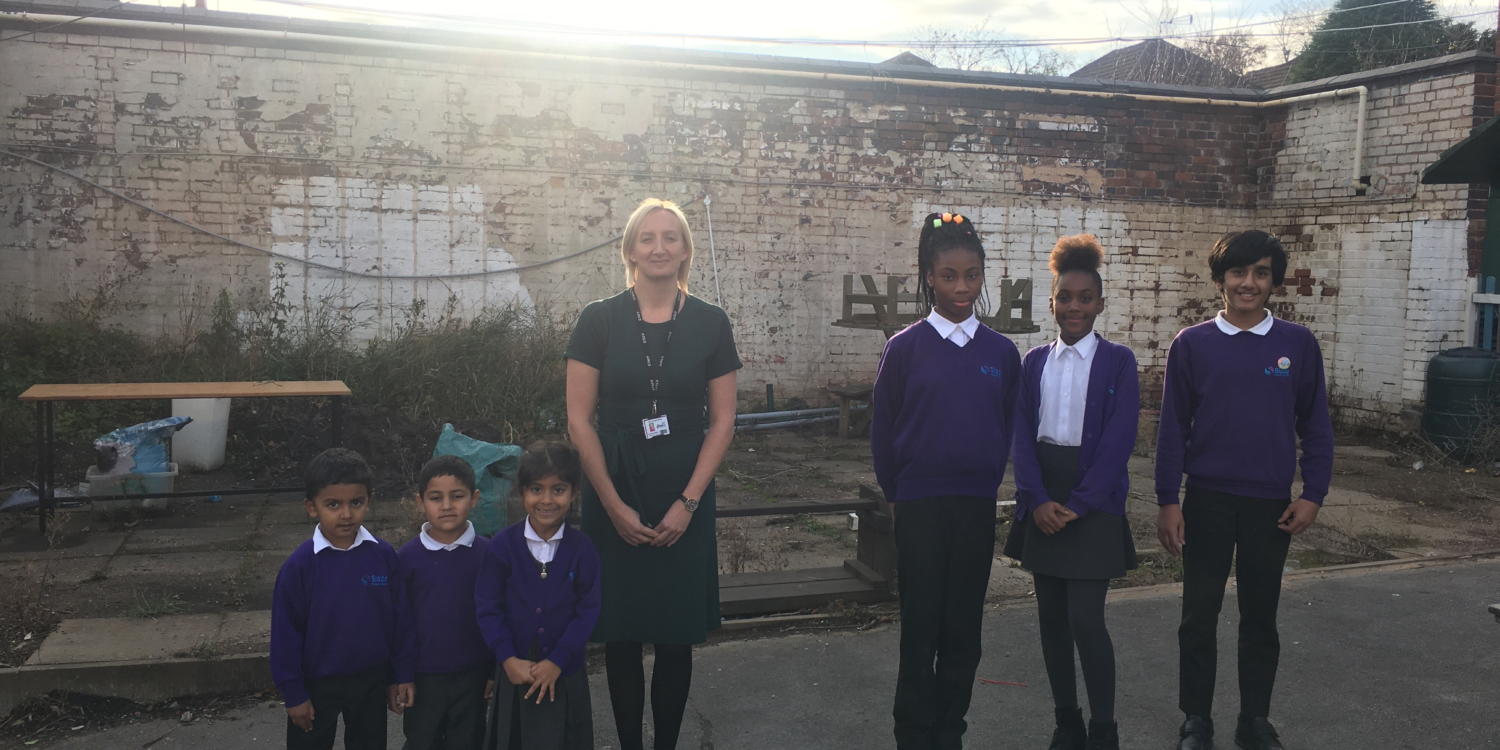 A former Erdington pupil is celebrating his 70th birthday by giving his old primary school an incredible present – more than £1,000 towards a new sensory garden.
Stuart McPhillips (pictured), who turns 70 this month, doesn't want a birthday gift for himself this year. Instead, he is asking friends and family to donate to his fundraising page. He hopes to reach his target of £1200 for Slade Primary School, some 65 years after first enrolling there.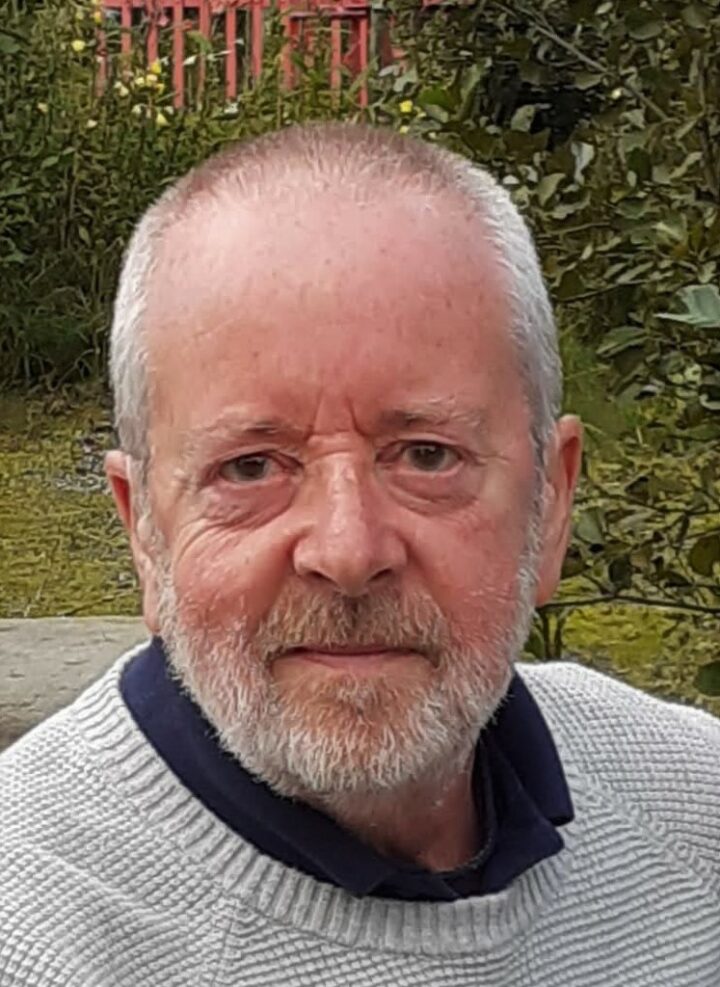 Generous Stuart attended the popular school between 1955 and 1958, where he developed a lifelong love of the arts. Keen to ignite that creativity in a new generation, he has pledged to fund a magnificent sensory garden at Slade, complete with artwork, for all children to enjoy.
The retired probation services officer, who now lives in Lancashire with his retired arts administrator wife Penny has made it his birthday wish to inspire a community. On his Just Giving page, Stuart writes:
'I will be celebrating my 70th birthday in 2020 and it was 65 years ago that I began my education at Slade Primary School. I have had a lifelong love of music, art, theatre and want to support creative learning for those younger than me.
'Educational priorities can mean such learning might be overlooked, but Slade School recognises the value of inspiring children through creative activities. My own children and granddaughters have enjoyed and benefited from the creative opportunities at their schools and I want to further support this essential part of the curriculum. So, I have decided to mark my 70th birthday with a gift to Slade Primary School of £1000 to be used to support creative learning. Specifically, the school will use the donations to bring an artist into the school to support children in creating some artwork for a sensory garden they are currently trying to create.
'Having the opportunity to work with an artist who is skilled in their field, will support children in developing their skills and hopefully ignite their passion for art. I am therefore asking those who might consider giving me a birthday gift and anyone else who wishes to support creative learning by primary school children, to donate to this cause. The aim is to reach £1200 and any donation you can make will be very much appreciated.'
Stuart (pictured below, as a boy) remembers his time in Erdington fondly, living with his parents Ken and Laura and brother Ian. He recalls sitting in rows at desks in class and performing on stage at Slade in a school production.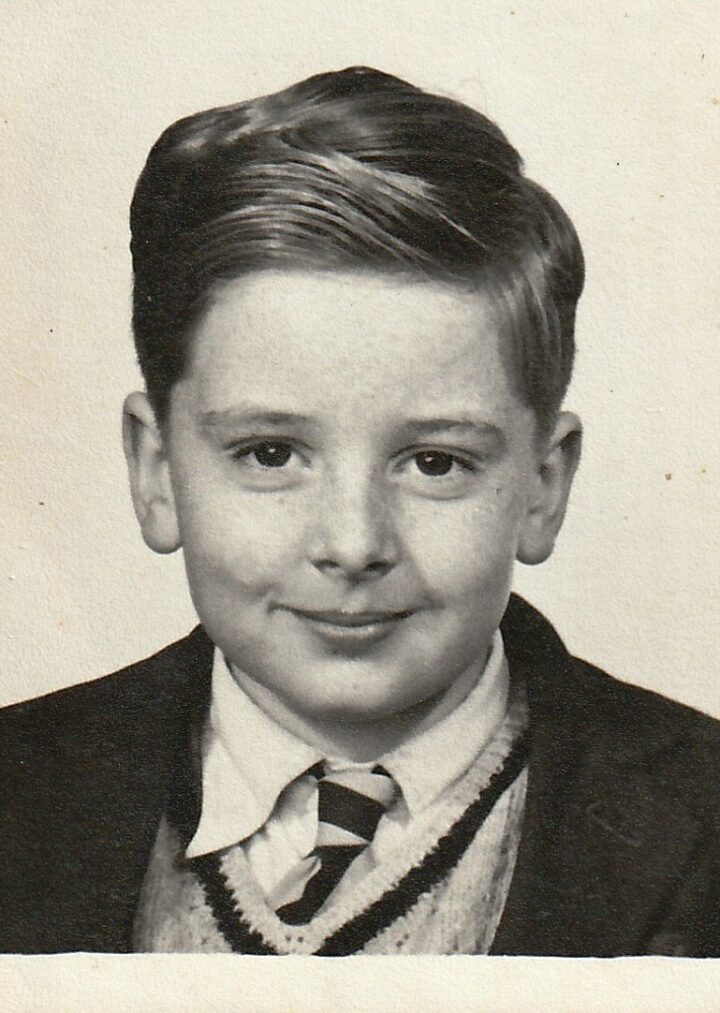 He said: "My mother was an amateur singer with dance bands and the school lent us a wind-up gramophone. I had such fun recording and rehearsing with her.
"Some of my earliest memories are of being in our rented house on Hermitage Road. I can picture the garden and a very strong memory of my dad's small greenhouse full of the smell of fresh tomatoes."
Although Stuart's childhood was a happy one, he was aware that the family did not have much, which is why he wants to give something back to the community that inspired him. The garden will combine two of his key passions – art and gardening.
Well-travelled Stuart has moved around the country throughout his life, yet Slade still holds a special place in his heart. He hopes the new garden will create a legacy for generations of pupils to come and he plans to visit the school once the project is complete.
Slade headteacher Jenny Maskell (pictured in the main image, alongside pupils), said she is moved by Stuart's generosity and that the new garden will be transformative for the school and community.
She said: "On behalf of everybody at Slade Primary School, I'd like to say a huge thank you to Stuart for this generous gift. This will make an enormous and lasting difference at our school.
"The creative arts are very important at Slade and we encourage children to develop a keen interest in this area – along with exploring the great outdoors. We have chosen to create a sensory garden which will help fire pupils' imaginations and be a wonderful addition to our school. We hope to fill the immersive space with creations, working with a local artist, which is what Stuart first envisioned school.
"We thank Stuart from the bottom of our hearts. We cannot wait to welcome him back to school to see the finished project and take a trip down memory lane. We are fascinated to hear about his history. In the meantime, we wish him many happy returns on his special day."
Stuart is Looking forward to celebrating his milestone birthday, in a 'socially distanced' way with friends and family, followed by a year of events and activities centred on his love of the arts.
Commenting on the highlight of his 70 years, the one-time Erdington lad mentioned many memories of Aston Villa including them winning the Football League First Division Championship in 1981, which he witnessed at Arsenal's Highbury Stadium, and their European Cup the following year.
He said: "Growing up so close to Villa Park we were always going to support the team and I have great memories of standing in the Holte End with my brother."
Built in 1904, Slade Primary School's rich history has been lovingly captured by school volunteer and local stalwart, Maurice Western, in his book: 'Diary of an Edwardian School' – Slade School the first 100 years'.
He writes: 'Slade School has gone through many life-changing moments, since it was first given birth in 1904. From the euphoria of success to the heartache of loss, the school has continued to endure, undeterred by the educational changes that have been thrust upon it through the ages.
'Today, as we move forward into the second century, Slade School continues to be a genial, cheerful, vibrant and diverse community, working as ever for the benefit of all the pupils that should pass through its portals.'