Poignant message in a bottle – John Willmott School remembers with a field of poppies
Tuesday 10th November, 2020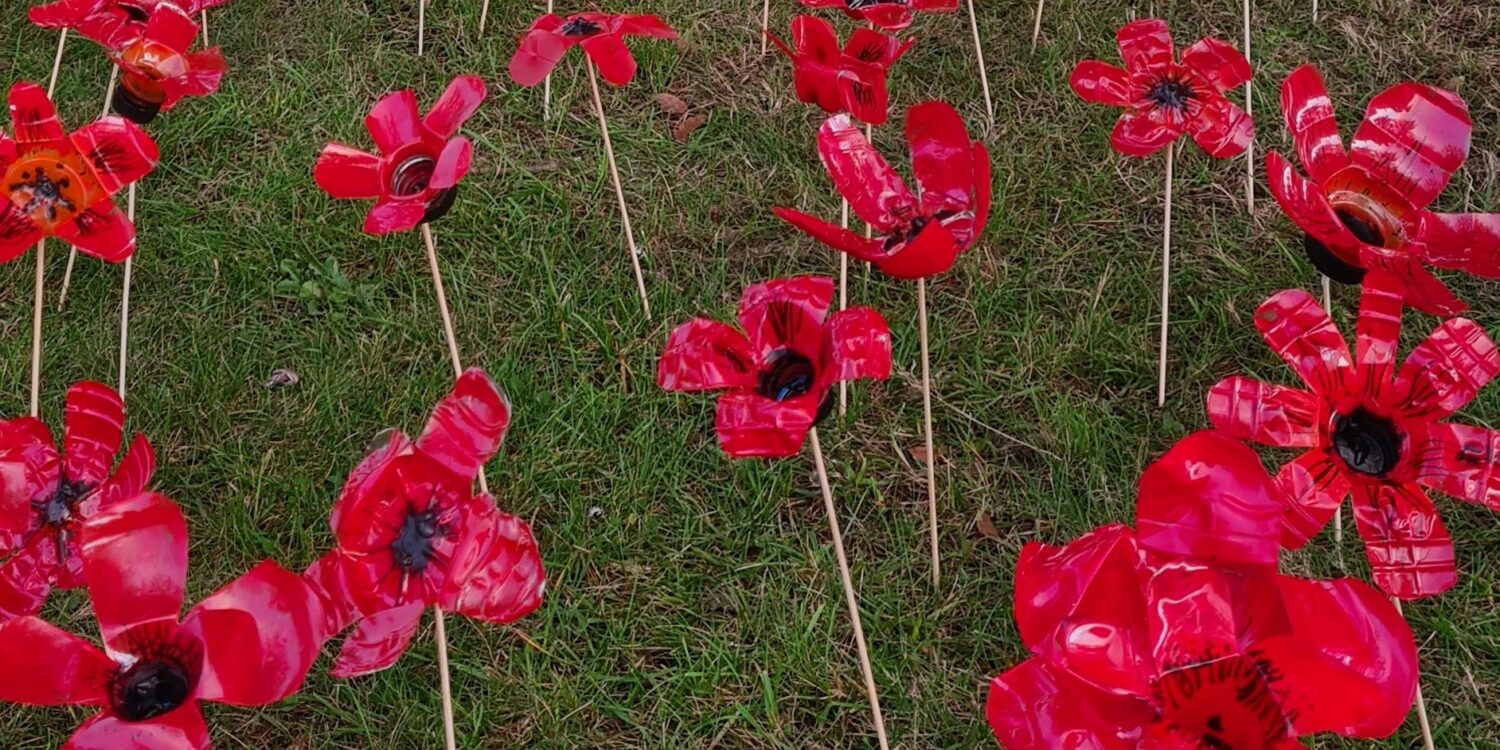 Talented Sutton Coldfield students have created a stunning art installation to remember the fallen this Remembrance Day, featuring a soldier in a field of poppies made from recycled plastic bottles.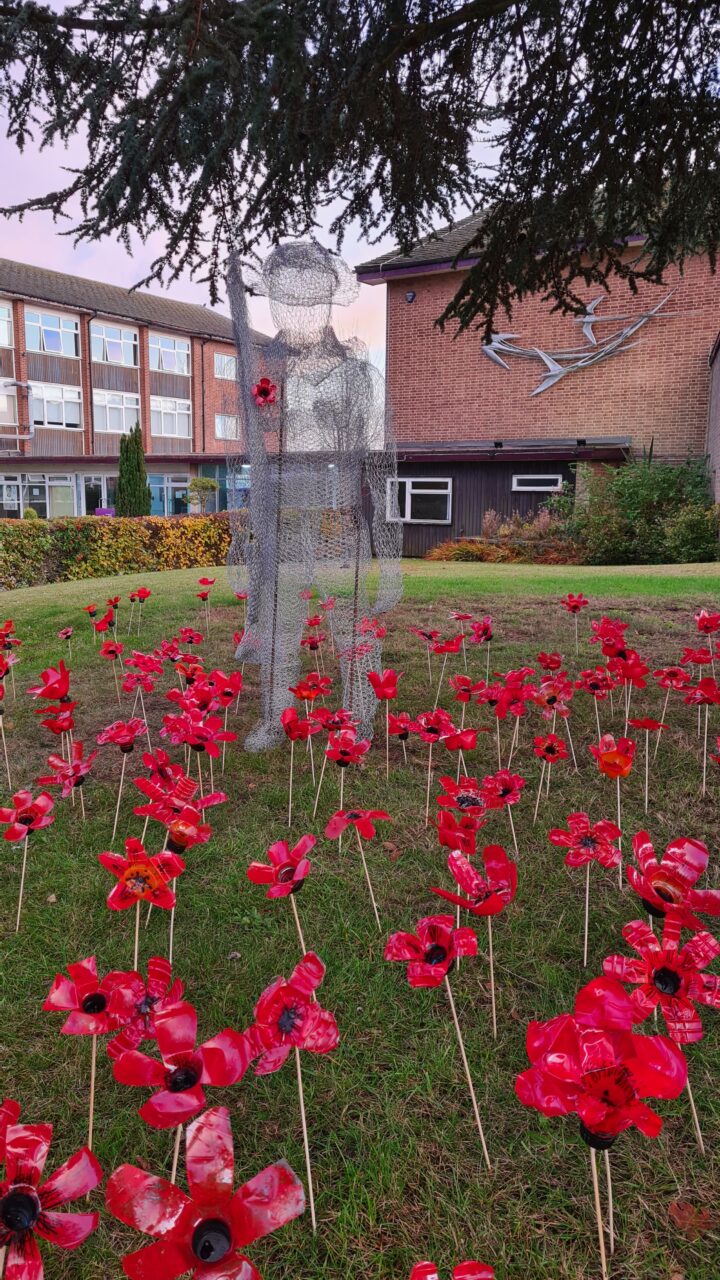 For the past few weeks, years 7, 8, as well as GCSE students in years 9 and 10, have been working on the art. Keen sixth formers, Halle, Charlie, Georgia, Macie, Sean, Nivetha, Miguel, Sarah and Kamille created a John Willmott soldier to feature at the centre of the display.
The whole school, which is part of the respected Arthur Terry Learning Partnership (ATLP), has contributed by saving plastic bottles so that they could be recycled and made into poppies for this spectacular display. Each poppy is individually made from a bottle and each of these poppies represents a fallen soldier, similar to the 2014 project at The Tower of London.
The major art installation Blood Swept Lands and Seas of Red at the Tower of London marked one hundred years since the first full day of Britain's involvement in the First World War. Created by artists Paul Cummins and Tom Piper, 888,246 ceramic poppies progressively filled the Tower's famous moat between July and November 2014.
Headteacher Tracey Peters said:
"Remembrance Day is a very important event at school. We knew earlier in the term we would not be able to hold our usual event involving hundreds of students and invited guests. This art installation has given the vast majority of our students the opportunity to get involved in a different and very unique way."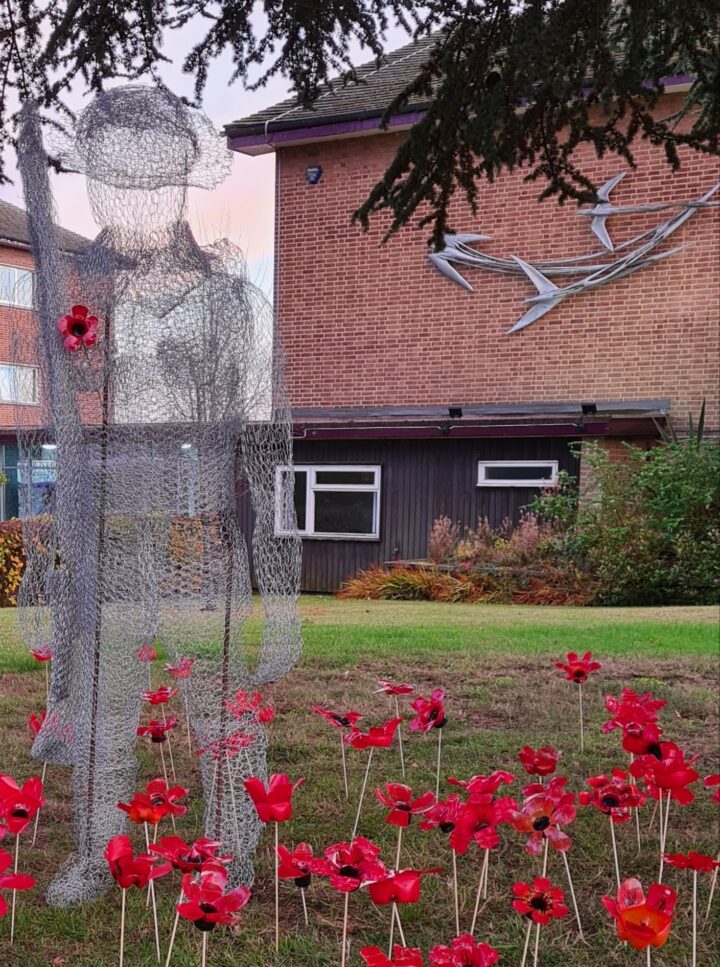 Emma Balnaves, Head of Art, said:
"This has been an exciting project allowing students to create a long lasting and powerful image for a significant day. The whole department has contributed to this very special piece of art."
The members of each of the school houses have also contributed to a further display which will hang in the windows at the front of the school. Each student has created a paper poppy in their house colours which has been used to decorate four planes to signify the school houses of Spitfire, Wellington, Hurricane and Lancaster. This work was part of John Willmott's enrichment programme which gives opportunities for students to be involved in creative and challenging activities for an afternoon a fortnight.