Straw-some scarecrow competition raises community funds and spirits
Thursday 12th November, 2020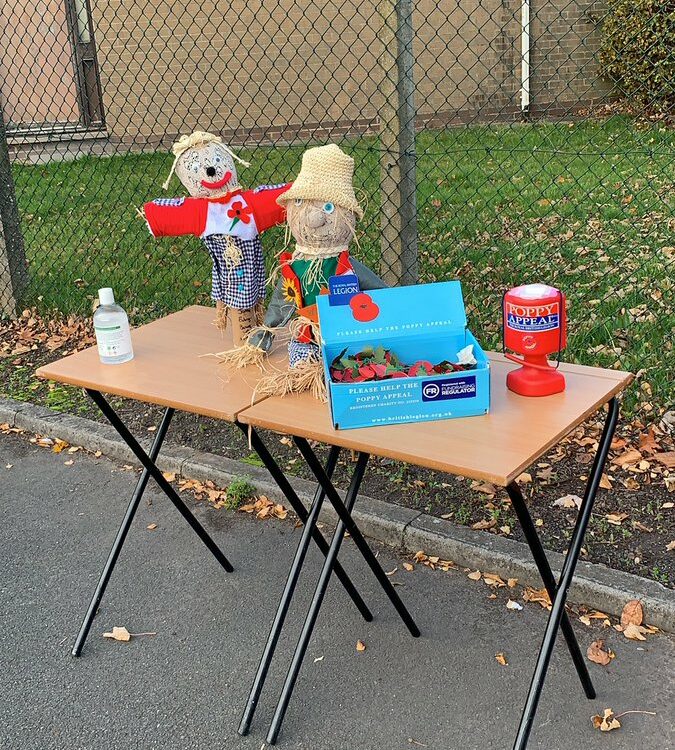 More than 30 scarecrows stood on the playing field of a popular Tamworth primary school last week as part of a fundraising competition stuffed with fun and creativity.
Coton Green Primary School's first scarecrow competition – which aimed to raise funds for the learning community and the Royal British Legion's Poppy Appeal – featured creations of all shapes and sizes, crafted by enthusiastic families.
Unlike their new straw classmates, pupils showed that not only do they have a brain, but they have bales of imagination too. From fictional heroes like Harry Potter and Super Mario, to everyday heroes like doctors and nurses, the colourful creations featured a range of designs and materials.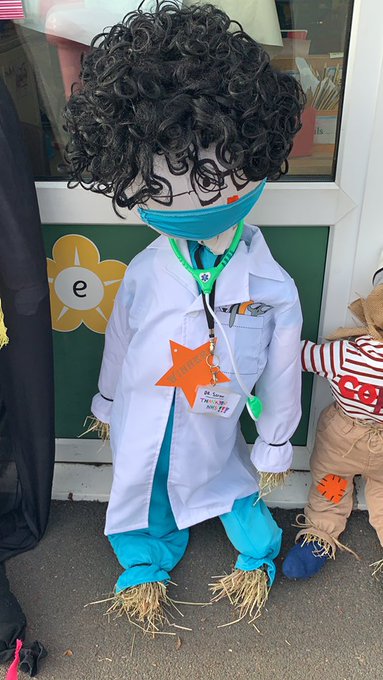 Winners and runners-up were announced in each year group, including Mrs and Mrs Crow, who led the Poppy Appeal , while more than £50 was also collected for the Parent Teacher and Friends Association (PTFA), whose usual fundraising activities have been impacted by the pandemic.
Richard Osborne, headteacher of Coton Green Primary School, which is part of the respected Arthur Terry Learning Partnership (ATLP), could not sit on the fence as a judge, however, and had the tricky task of picking the winners, who received goody bags and certificates.
He said: "Our first scarecrow competition has been a resounding success. Congratulations to everybody who took part – we were all very impressed with the high standard of entries! This was an innovative way to bring the whole school community together, raise some funds and have some fun in the process. We are so grateful for the support of our families who got behind this one hundred per cent.
"Coton Green is also fortunate to have a supportive and generous PTFA, who have had to be extra creative in their fundraising this year, taking the idea of pumpkins and guys from traditional Halloween and Bonfire festivities, to create a scarecrow theme. We also used this opportunity to support the Poppy Appeal, which is another cause close to our hearts.
"This brought so much joy to everybody. It was a beautiful autumnal November 5 and we all had lots of fun outside. We hope this will become an annual event in the school calendar – so that we have a penny for both the guy and the scarecrow!"
Donations can be made via bank transfer to the Coton Green Primary PTFA account – sort code 20-85-13 Account number 20692751.