The latest release! ATLP school coins novel vending machine concept
Thursday 3rd December, 2020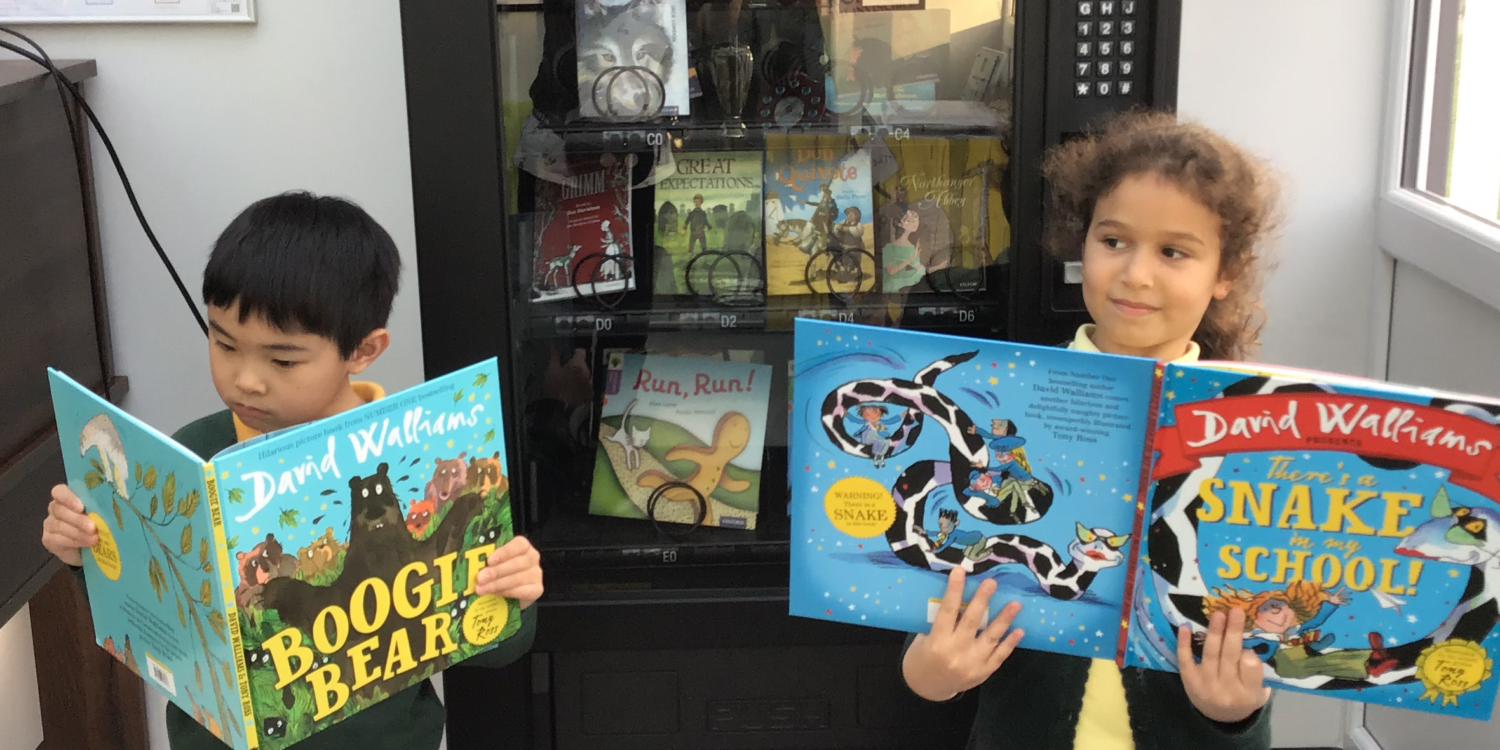 A trio of vending machines have just been unwrapped at ATLP's Mere Green Primary School – only instead of dispensing snacks, they offer an appetising selection of books for children to tuck into.
Star readers who impress teachers with their efforts in class and at home will be given a token in exchange for a book, in a drive to promote a love of reading across school.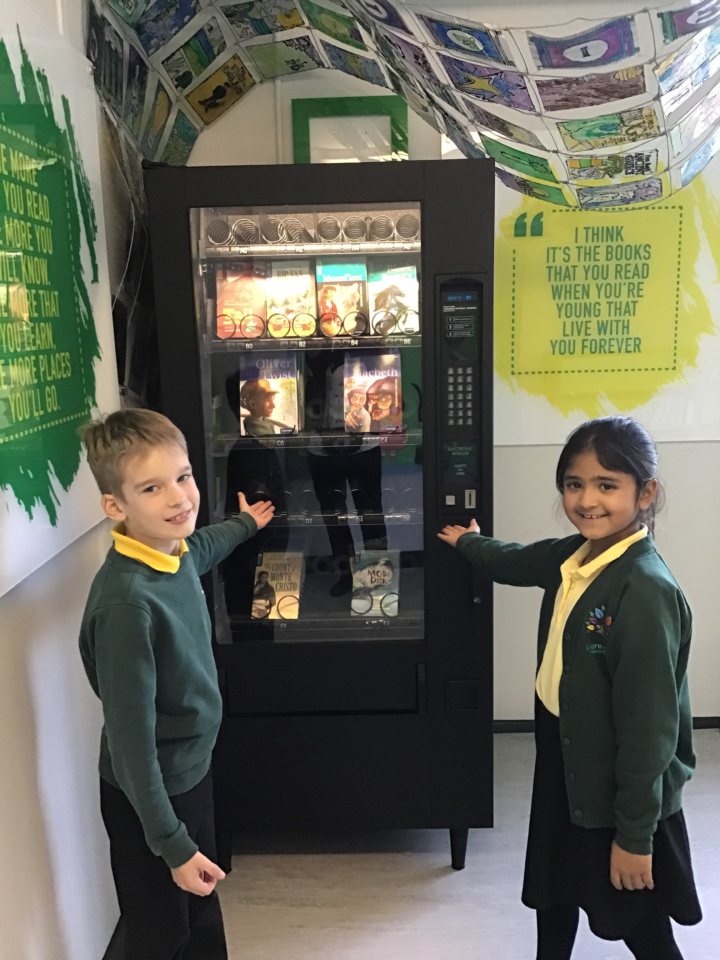 The vending machines, which are in early years and key stages 1 and 2, are stocked with a mixture of traditional tales, classics, and new releases, including 'Five Children and It' 'Lemony Snicket' 'The Pied Piper' and 'The World's Worst Children'.
The machines have been kindly funded by the 'Saturday Kitchen', community volunteers who provided food and beverages to children's football groups that used the school field, pre-pandemic. All profits went towards giving Mere Green Primary School pupils extra experiences or equipment.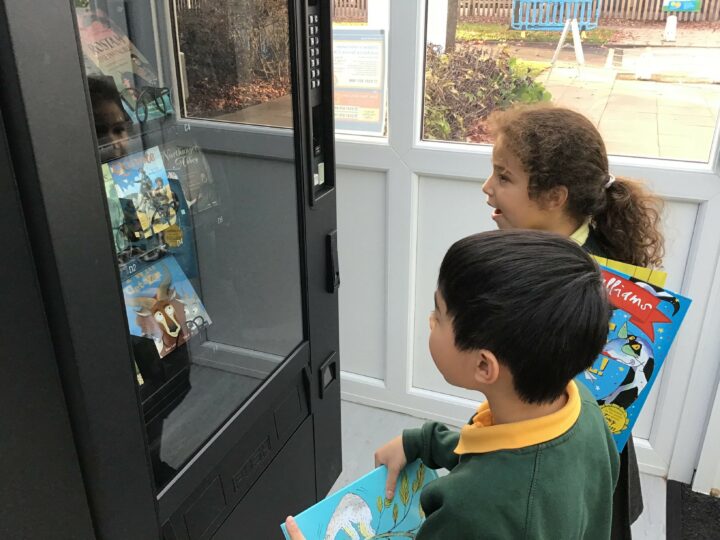 Assistant headteacher Aimee Bursnell said: "Our children really enjoy reading lessons at Mere Green and we hope that our vending machines will further develop our children's love of reading outside the classroom.
"Not only does reading give children access to the rest of the curriculum, it develops their understanding of themselves, others, and the world around them. In the difficult times we have experienced this year, we want our children to feel safe and secure, and books can really help them do that. Let's get reading!"
Picture caption: From snack to paperback – Mere Green pupils enjoy the latest releases from their new book vending machines.