'THE REPUTATION OF ARTHUR TERRY STANDS OUT' SAYS NEW OPERATIONS CHIEF
Tuesday 13th July, 2021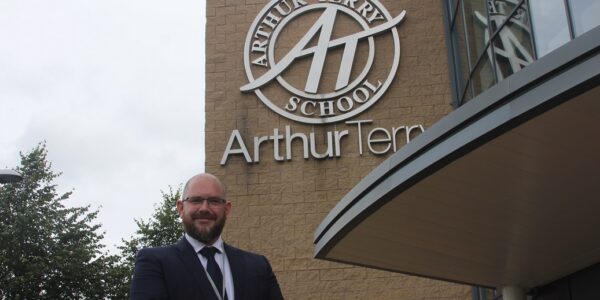 In 2002, Simon Smith faced a choice. Should he accept a promotion in his career as an accountant or follow his passion for helping young people by becoming a secondary school maths teacher?
He decided to count on his skills in accountancy – but 20 years later, as the new Chief Finance and Operations Officer at the Arthur Terry Learning Partnership (ATLP), he is in a position to improve the life chances of thousands of children, across more than a dozen schools.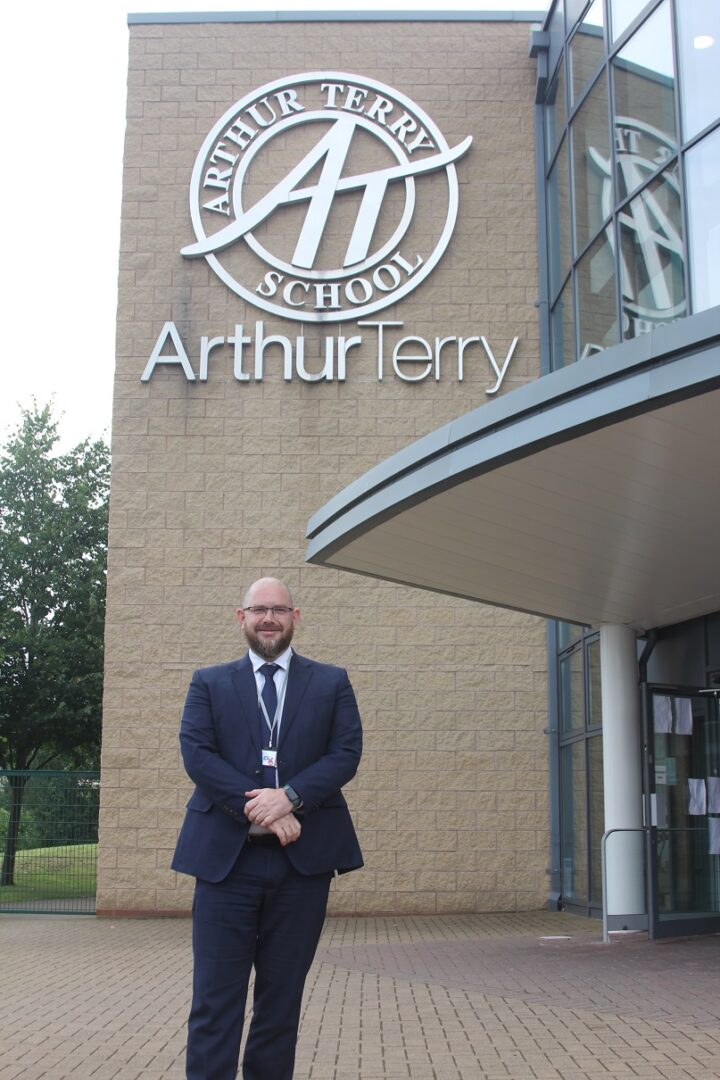 Simon said: "I was going to give up accountancy to be a secondary maths teacher – I had resigned from my job and even found a placement to go and work in a primary school near where I was living.
"But then I found myself offered both jobs on the same day, which put me into a real quandary.
"Because of my personal circumstances at the time, I chose to stay with accountancy, but by working within the education sector I have still been able to have an impact on opportunities for young people.
"That is one of things that I love about my role at the ATLP."
Simon, 47, has been in the role for just over a month, having previously helped a large Peterborough school grow into a seven-school multi academy trust in just four years.
The Sutton Coldfield-based ATLP is a nationally-respected multi-academy trust of nine primary schools, five secondary schools and one teaching school, reaching across the region – and Simon sees real potential not only for further growth but to support communities.
He said:
"The reputation of Arthur Terry really stands out, because of the broad mix of schools, the diverse areas it covers, the ambition of the Trust and the trustees and the communities themselves – there is such a cross section of all kinds of schools, and all kinds of demographics. I think there's a real opportunity to influence more and more diverse communities with the Trust as we expand and move forward. That's something that really drives me, and which I think drives the team here too."
Key to Simon's ambition at ATLP is his strong advocacy for social mobility.
He said: "I'm a social mobility advocate at heart, having been brought up on a council estate. As I've progressed in my career, I've become more and more impassioned about being able to help young people and particularly young people from disadvantaged backgrounds.
"A few years ago I found out that my dad had an argument with my grandad – my grandad had asked him why he was allowing me to go to university, saying 'children in our family don't go to university'.
"That made me realise that I've got to try to get as much value out of the opportunities that I have had as possible, and to help anybody regardless of their background to reach their full potential."
That belief is reflected in Simon's role as a trustee for two charities: the Pomegranate Opportunities Trust, which gives out small grants to children from poverty-stricken backgrounds, and Cambridgeshire-based Villiers Park Education Trust, a national body which works with gifted children from disadvantaged backgrounds, including refugees.
Now he is determined to apply his efforts to driving ATLP's continued success, which has seen it become one of the UK's most respected educational trusts.
He said: "I see my role at ATLP as an opportunity to help get the best out of the resources we have, whether that's the people, the money we spend, or the equipment we use, all with the ultimate goal of improving outcomes and life chances for our students.
"I have set an ambition with the team to be the best we can be, and bring real value to our educational goals, because you only help children if you maximise the frontline impact. That's how accountancy and business practice can help in the classroom.
"And that means us all recognising we are on a school improvement journey together, regardless of what department or field we work in within the organisation.
"I have a vision of being the best support services in the education sector, and I've laid that out to the team, and they've said: 'bring it on Simon, let's go for it!'
"We're doing some really good things but we all recognise we can keep improving as well – I couldn't have asked for anything more from the team. I've been with ATLP for just over four weeks, but it feels like I've been here for ever!"
Caption:
Simon Smith is in a position to improve the life chances of thousands of children, across more than a dozen schools.