ATLP celebrates "dedicated and determined" students
Tuesday 10th August, 2021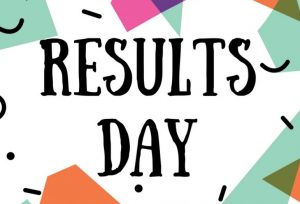 Praise and congratulations to students from across ATLP's five secondary schools, as the partnership celebrates their hard work, commitment, and resilience on results' days this week.
Students from ATLP's Arthur Terry, Coleshill, John Willmott, Nether Stowe, and Stockland Green schools are receiving their AS, A-Level, BTEC, GCSE, and other results this week.
The schools are extremely proud of these remarkable children and young people who have given their all during some incredibly testing times.
Neil Warner, ATLP's Director of Education (Secondary), said:
"Yet again, our young people have shown great resilience and positivity during unprecedented times. They have, along with their teachers and parents, navigated tremendous changes and upheaval.

"These results represent real hard work, determination and dedication. They are a culmination, not of just one examination, but of a much longer term of diligence and preparedness. I would like to wish all of our students the very best for the future and a special 'thank you' to our amazing support staff, teachers and parents who have provided such unwavering support."