MADDY AND MAYA NET A PLACE IN COUNTY SQUAD
Monday 6th September, 2021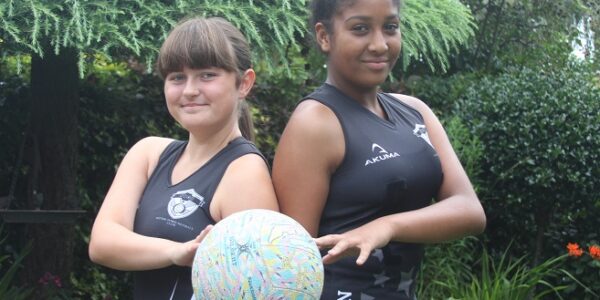 Two talented young Sutton sports stars have netted places in the Birmingham County netball squad – as well as inspirational zoom calls from England internationals.
Maddy Brandon and Maya Barrows (13) have been training with the county's under 15s squad, after impressing judges at three open trials held at North Birmingham Academy.
The pair, who play together at Sutton Town Netball Club, are also classmates at John Willmott School, part of the respected Arthur Terry Learning Partnership.
Now they will be taking part in an elite training programme for 30 weeks of each year to develop their skills, including competing against other counties.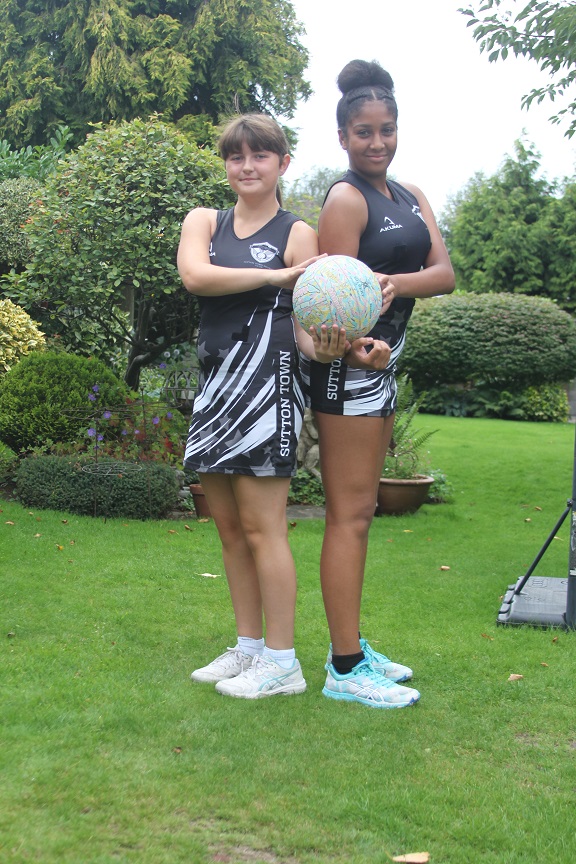 Maya, who plays goal defence, said: "It's a great opportunity. We'll be training with the county squad, including with older girls, and playing matches too. It's really exciting."
Maddy said: "The PE teachers at school are really proud of us – they're always interested in what we're doing with our netball and very supportive. It was brilliant when we found out we had been selected."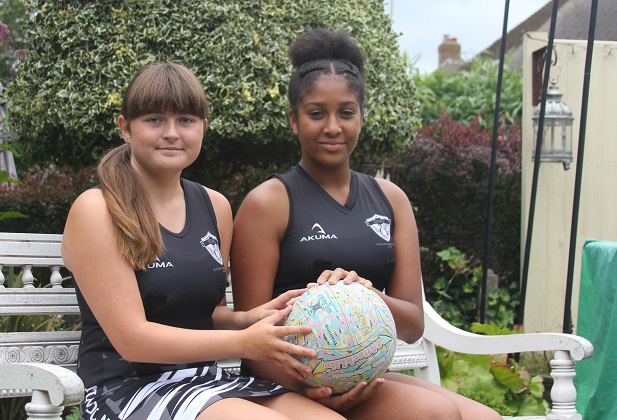 On top of that, the two friends have had zoom training sessions with England internationals Eleanor Cardwell and Laura Malcolm.
Maddy said: "It was really nice to be picked to do a zoom with an England player. It has been one of my dreams to meet someone like Eleanor Cardwell, so it was really inspirational."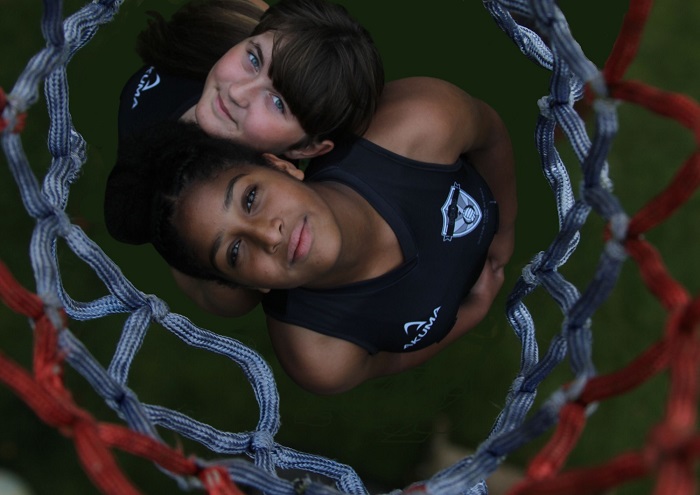 Maya added: "We were picked depending on what position you played, so you could get coaching that would help you. It was really good fun and very useful to speak to Laura."
John Willmott headteacher Tracey Peters said: "We are very proud of Maddy and Maya for winning selection to the county squad – they have worked really hard at their netball and we know that they'll excel given this brilliant opportunity."
Caption:
Maddy Brandon and Maya Barrows are aiming high after being selected for the county netball squad.