Bags of kindness – schools come together to support Ukrainian families
Thursday 17th March, 2022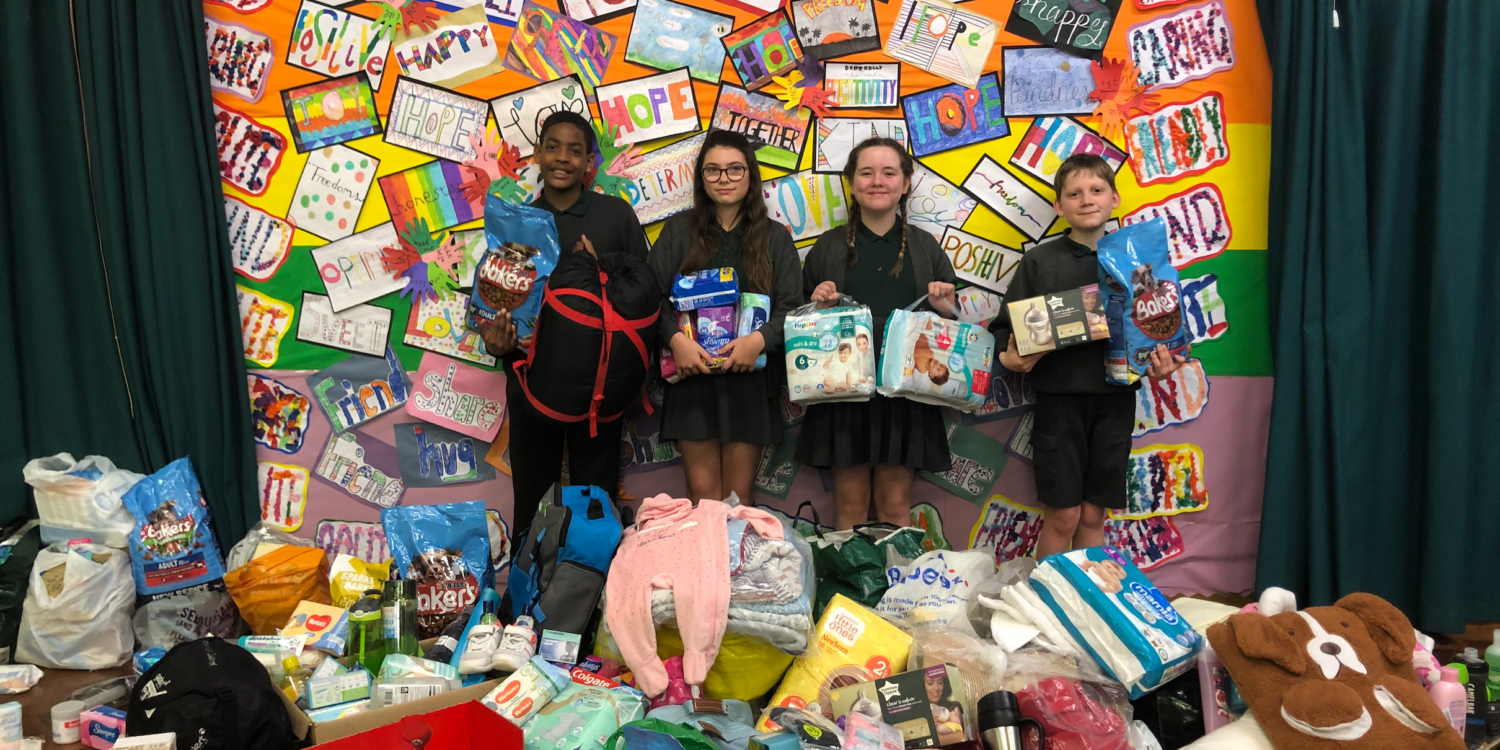 Kind-hearted families and staff from across a partnership of schools are showing "overwhelming generosity of spirit" by donating much-needed items to Ukrainian refugees.
Students, families, and staff from across the Arthur Terry Learning Partnership (ATLP) – which runs 19 academies and one teaching school hub in Birmingham, Coventry, Staffordshire, and North Warwickshire – are donating by the bagful. Schools appealed for essential goods like nappies, formula milk, shoes, and pet food, to send to those in need.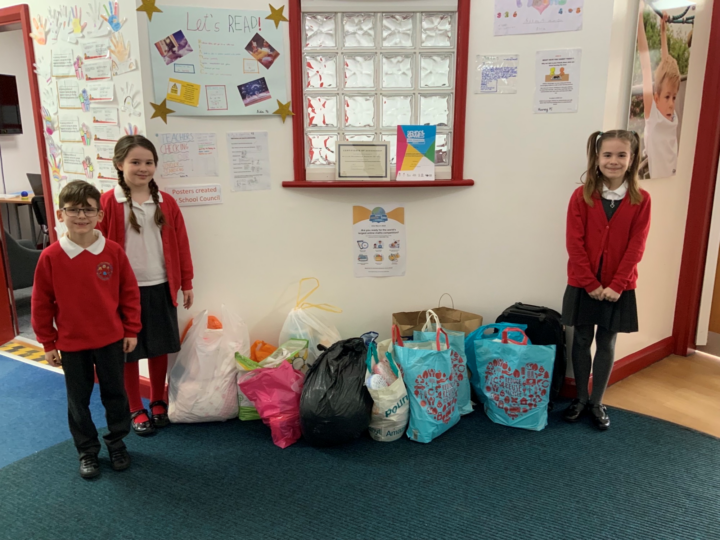 This week, one of the lorries arriving in Poland included bags of teddy bears from pupils who wanted to send "virtual hugs" to Ukrainian children.
Anna Balson, ATLP's Director of Education (Primary), said the response from the learning community was "incredible."
She said:
"I'm overwhelmed by the generosity of spirit, and incredibly proud to be part of such a compassionate and caring partnership of schools. Thanks to everybody for their donations – this will make such a difference."
She added:
"Our children have been at the heart of this appeal. They can see other children and families in need of support, and they want to help in whatever way they can. The huge number of boxes and bags filling our schools shows that even during the worst of times we are seeing the best of our schools and communities once again."
Main photo caption: Year 6 children from Hill West Primary School with some of the donations to the ATLP Ukrainian Appeal.