Rain or shine, John Willmott School students dig deep for community tree planting
Tuesday 29th March, 2022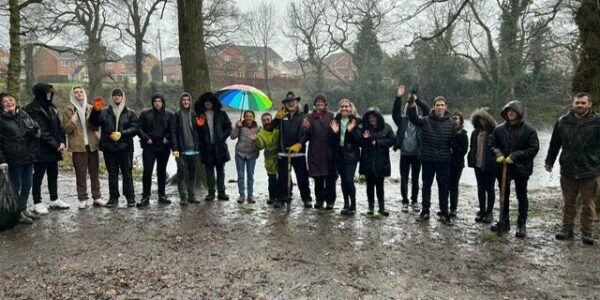 It may have been the wettest day of the year, but even torrential rain could not dampen the spirits of kind-hearted John Willmott School students, who stood tall to support their community last week.
A group of 15 year 12 and 13 students volunteered to plant trees in the woodland and green space around Stephens' Pond in Sutton Coldfield. They were accompanied by their Head of Year, Amanda Sharp, park rangers Danny and Matthew, along with a local volunteer group.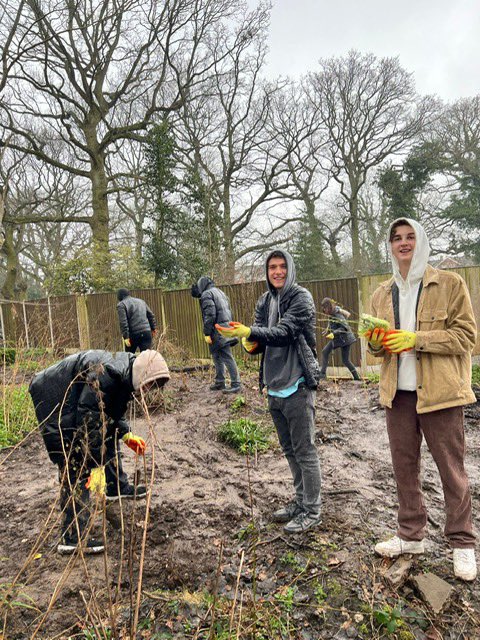 Together they worked through the rain and mud to plant 120 trees including Silver Birch, Hazel, Crab Apple, Dog Wood, and Dog Rose. The additions will create a colourful hedge at the back of the wood and by the pond, giving additional habitat and providing food for mammals and birds. The hedgerow colours will also bring vibrancy to the wood for the local community to enjoy.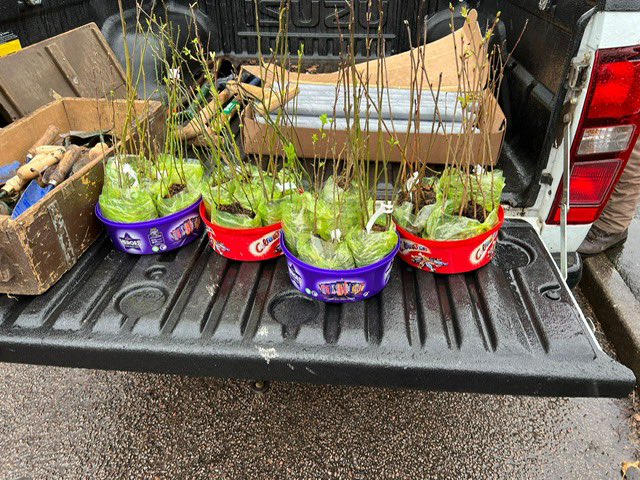 Susan Rook from the volunteer group Friends of Stephens' Pond and Berryfields' Orchard contacted the school after the event to share the wonderful news they had been awarded a Sutton Coldfield Council Hero Award in recognition of their community work.
She said: "Please can you pass on our thanks and congratulations to the students who came last week. They were featured in the presentation, and we gave a cheer to see their contribution so overtly recognised. The youngsters of today are the leaders of tomorrow."
Gemma Aston, John Willmott's Associate Assistant Headteacher for Sixth Form, said:
"We are tree-mendously proud of our fantastic students for their efforts and their willingness to support our local community."