FRIENDSHIP EVENING GIVES A GLIMPSE OF LIFE AT 'BIG SCHOOL'
Wednesday 18th May, 2022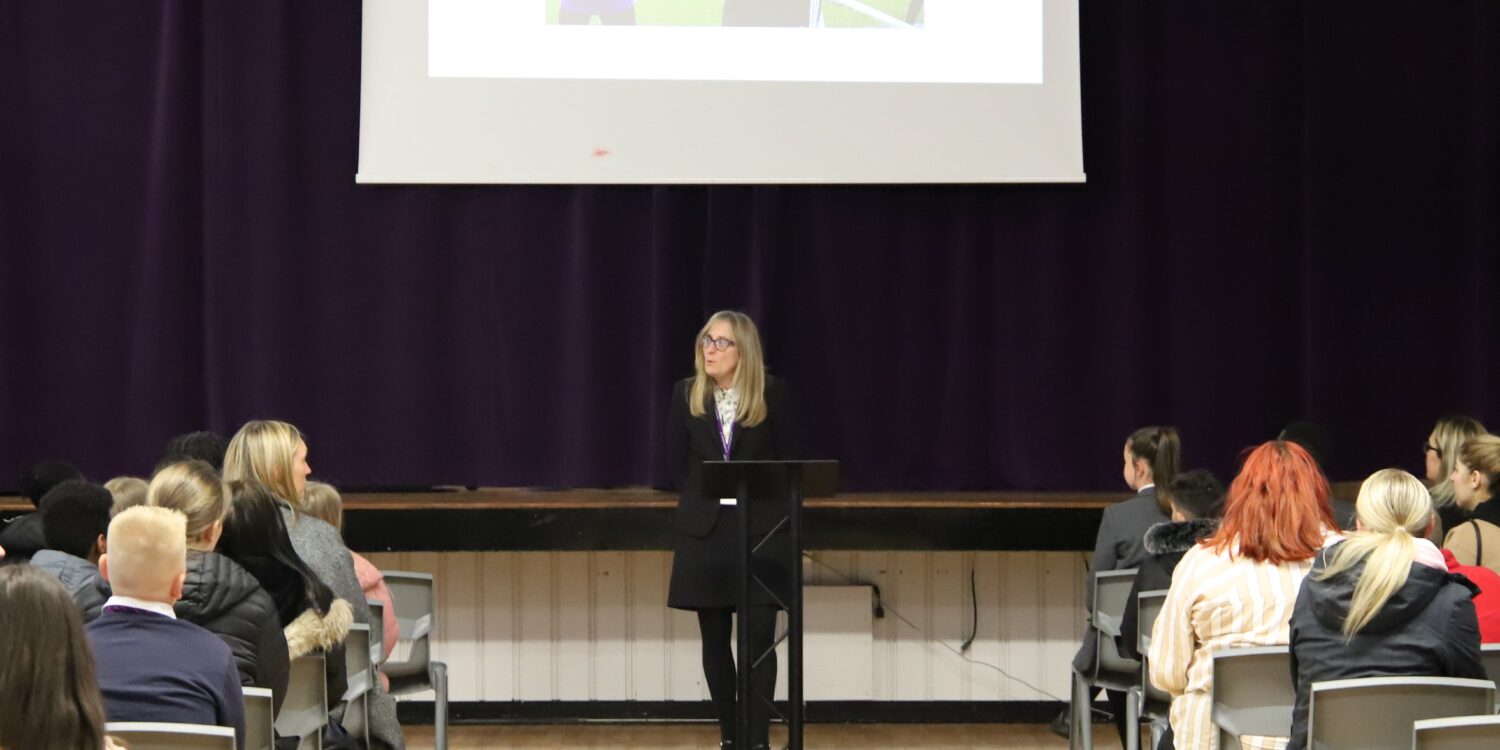 Youngsters who are set to move up to a John Willmott School in September had a glimpse of life in 'big school' when they were invited to a special Friendship Evening.
The school, which is part of the respected Arthur Terry Learning Partnership, welcomed its new Year 7 students and their families on Thursday 28th May, to not only see the site but experience fun lessons in Music, History and Drama.
Visitors were greeted by members of the school's orchestra playing live music whilst they were served refreshments including 'John Willmott School' cupcakes created by Food Technology teacher Mrs Janice Wilkins.
As the youngsters enjoyed the lessons, their parents heard from John Willmott's Acting Headteacher Nicola Gould about improving standards at the school – before two current Year 7 pupils, Rosie Wallace and Ekene Osanebi, spoke about their experiences since joining, including new subjects, form times and making new friends.
Acting Headteacher Nicola Gould said:
The Friendship Evening was an invaluable opportunity to familiarise students with the site, allow them to meet their new year group and communicate with their families the school's vision, standards and priorities.