Arthur Terry student Sarah tells council chiefs to support families hit by sepsis
Monday 18th July, 2022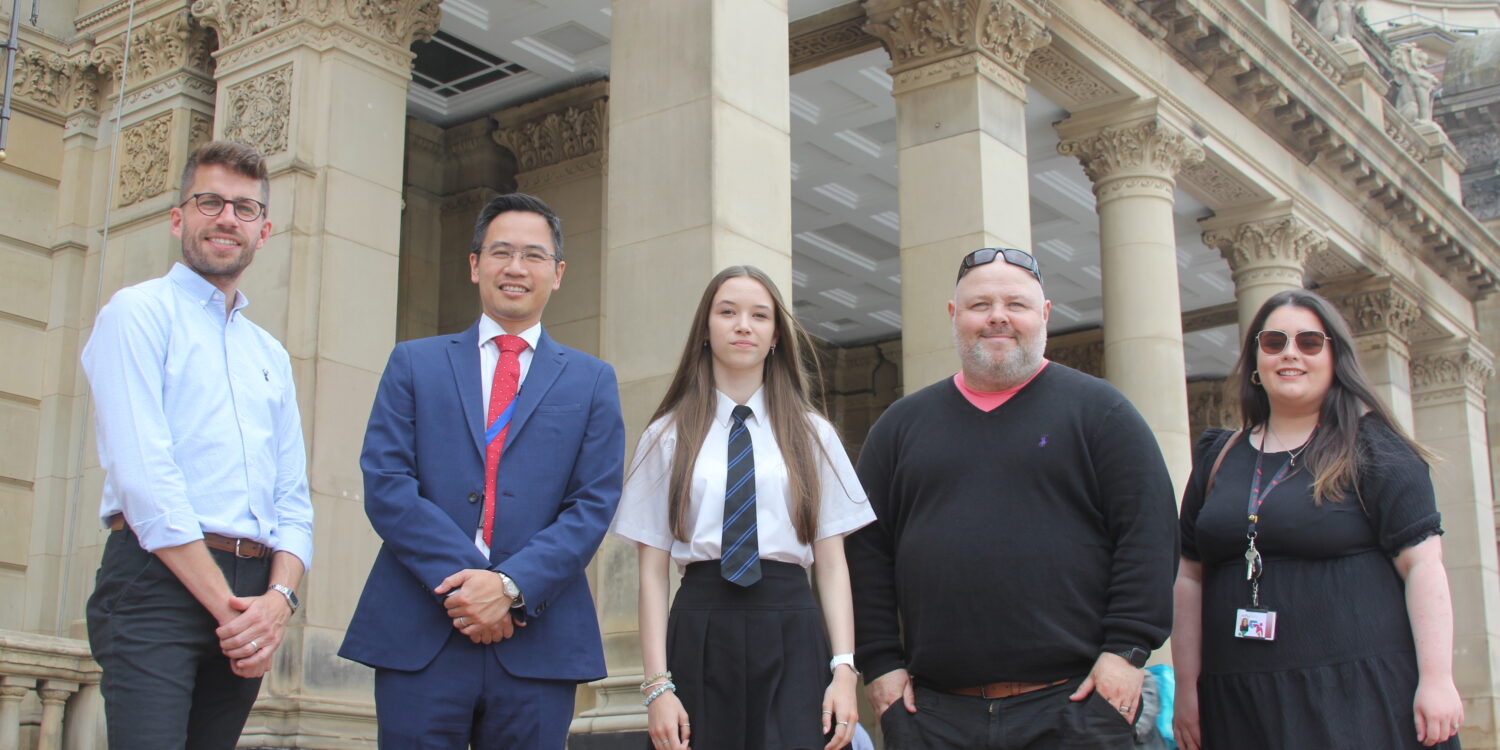 An inspirational Arthur Terry student who had to look after her mum when she caught a life-threatening condition took her campaign for improved support to the corridors of power, when she appeared before the biggest local authority in Europe to demand urgent action.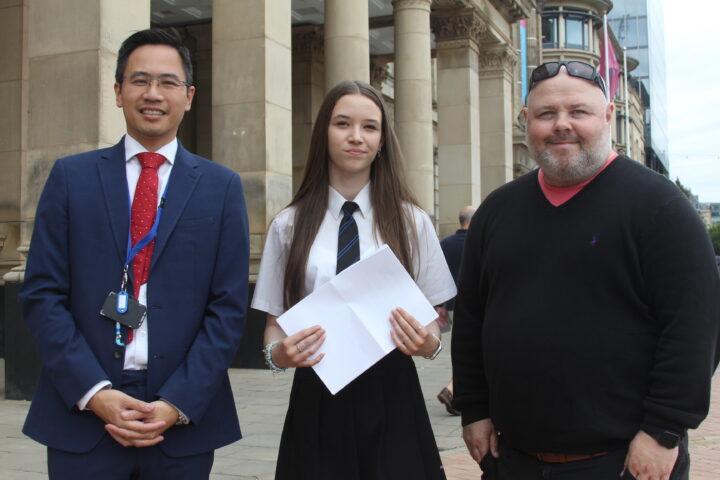 Year 9 student Sarah Gibson took the floor at a full meeting of Birmingham City Council on Tuesday, July 12 to ask a question about support for families who are affected by Sepsis, which struck down her mum Ali in 2019.
Sarah, who was just 11 years old at the time, cared for her mum as they were not aware of the support that was available to families in their situation.
Sepsis is the body's over-reaction to an infection or injury, which causes the immune system to attack its own organs and tissues. It affects 245,000 people every year in the UK and is responsible for 1 in 5 deaths worldwide (11 million people).
Sarah asked a question of the council's cabinet member with responsibility for Health and Social Care, Cllr Mariam Khan.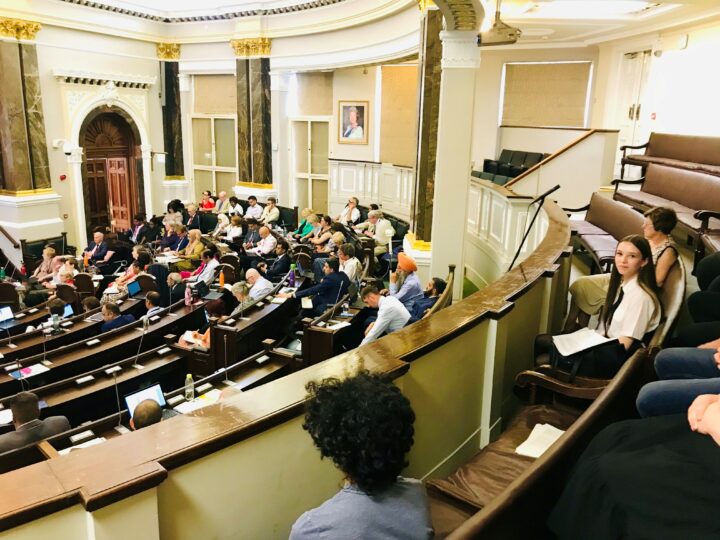 She told the council:
"I first came into contact with the serious effects of sepsis through my mum in 2019. This experience was very difficult and frightening for me as I did not know what Sepsis was. Even now, three years on, my mum is still struggling with the long-lasting effects that this condition has caused. Sepsis has led to anxiety for my mum's wellbeing. This is all because she got no support.

"Nationally, 245,000 are directly affected yearly, not to mention the family of each person like me. My mum was offered no support. I had to care for her and myself when I was only 11. This is something no child should have to suddenly and irreversibly carry the responsibility for, but thousands have no choice but to. It is vital that patients are signposted towards UK Sepsis Trust services at the hospital. Awareness for sepsis is essential to save lives and lower the death rate of some 48,000 people every year.
"Will you commit to embedding signposting towards sepsis support systems like the Sepsis Trust at hospitals across Birmingham for patients and families?"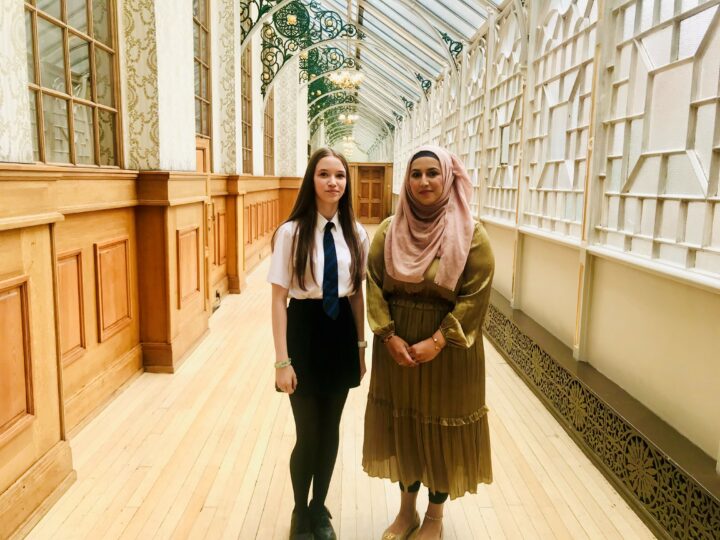 National charity the UK Sepsis Trust, which was founded in Birmingham by a doctor working at Good Hope Hospital, exists to support this hit by the condition and backed Sarah in her big moment at the council.
The Trust's Fundraising Manager Brian Davies, who accompanied Sarah to the council meeting, said he had been 'hugely impressed' by the maturity and determination she had shown in demanding action.
He said: "Sarah showed great courage and determination to speak at the council and got across her point with real conviction.
"She and her family have experience of how Sepsis can impact on lives and have long-lasting effects. The UK Sepsis Trust is is proud to provide a free, confidential and compassionate helpline service, facilitated by our dedicated team of specialist sepsis nurses.
"However, effected families often don't know about us, or aren't pointed towards us when they need support the most.
"Sarah's idea to embed signposting to help families affected by sepsis find us, and access our services and support, is a simple move that could improve the lives of so many people impacted by this terrible condition."
Sarah found out about the trust during an 'experience of the workplace' careers event at the Arthur Terry School, which is part of the respected Arthur terry Learning Partnership (ATLP), where Brian was acting as a mentor.
Another mentor at the event, ATLP Trust member Councillor Alex Yip, arranged for Sarah to ask her question at Birmingham City Council's full meeting, bringing the issue of sepsis to the attention of more than 100 elected councillors in the Second City.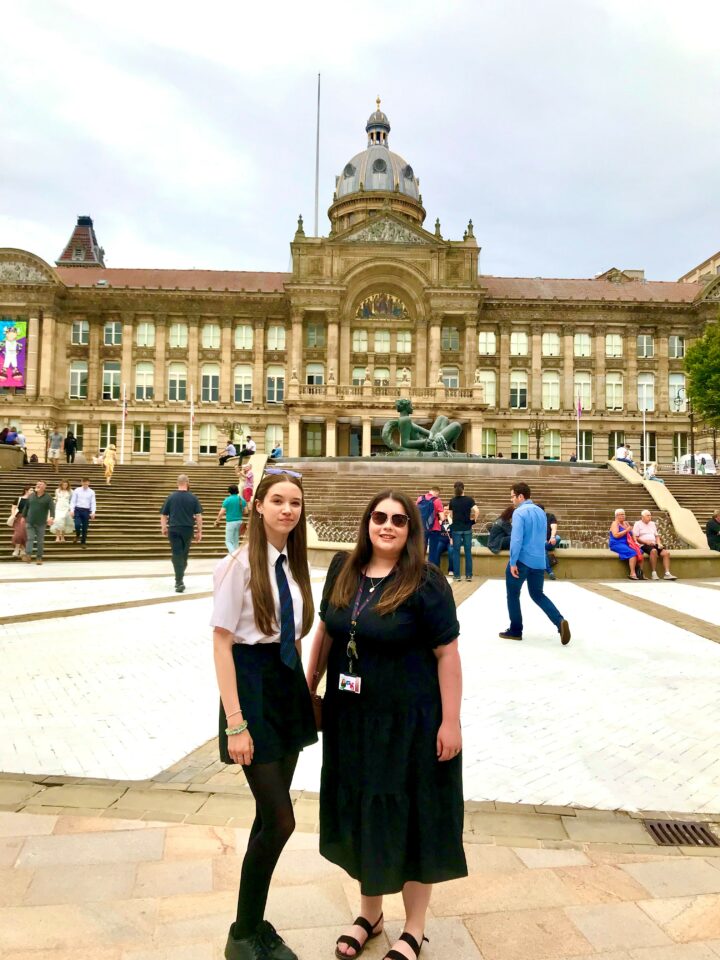 Lauren Murphy, Sarah's form tutor, said: "We are so proud of Sarah and the stand she has made about this issue, which has had such an impact on not only her own family but thousands of others.
"It was a privilege to see her speak to the council and we all hope the councillors will act on the suggestion she made."
Captions:
Main Photograph
Sarah Gibson (centre) with Oliver Jones, Lead Support Nurse, UK Sepsis Trust, Cllr Alex Yip, Shadow Cabinet Member for Social Justice, Community, safety and Equalities, Brian Davies, Fundraising Manager, UK Sepsis Trust and form tutor outside Birmingham Council House.
Notes for editors:
About UK Sepsis Trust
The UK Sepsis Trust was founded in 2012 by NHS consultant who works across the University Hospitals Birmingham NHS Foundation Trust, Dr Ron Daniels BEM, after seeing too many lives lost to the condition on his critical care unit. He created the Sepsis 6 treatment pathway and is part of the team responsible for much of the policy and media engagement around sepsis in the U.K. and elsewhere, including the adoption of the 2017 Resolution on Sepsis by the WHO.
Many people have never heard of sepsis, or if they have, they are often confused about what it is, and what signs to look out for. However, sepsis kills 48,000 people in the UK every year, which is more than breast, bowel and prostate cancer deaths combined. If it isn't treated immediately as a medical emergency, it can take someone's life in under 24 hours.
If not caught quickly enough, sepsis can result in organ failure, amputation and death. However, with early diagnosis it can be treated with intravenous antibiotics and fluids, and the outlook is often good for most patients who seek urgent medical attention!
Around 40% or 80,000 sepsis survivors annually in the UK develop Post Sepsis Syndrome (PSS). Some sepsis survivors experience a variety of physical, psychological and emotional problems while recovering. PSS usually lasts between 6 and 18 months, sometimes longer.
We believe that earlier diagnosis and treatment across the UK would save several thousand lives a year, so we are dedicated to raising awareness of sepsis to end preventable death and serious injury from the condition and improve outcomes for sepsis survivors.
Open to anyone who has been affected by sepsis, our charity is proud to provide a free, confidential and compassionate helpline service, facilitated by our dedicated team of specialist sepsis nurses. Our support team also provide a suite of free downloadable resources as well as regular support groups for those who are recovering from the condition, or who have sadly been bereaved.
In 2021 The UK Sepsis Trust extended their Sepsis Savvy UK Sepsis Trust (UKST) and Iceland Foods Charitable Foundation (IFCF) extended their Sepsis Savvy awareness campaign to schools. Received with great acclaim by PHSE leaders and teachers, the comprehensive sepsis lesson plans are informative and interactive, and are carefully curated to each appropriate age group. The resources comprise real life case studies, educational videos, teaching resources and an animation narrated by UKST's ambassador, Harry Potter and Star Wars actor, Warwick Davis. The campaign is also supported by TV medic, Paediatrician and UKST Ambassador Dr Ranj.