CORINA'S HAIRCUT FOR GOOD CAUSE
Tuesday 19th July, 2022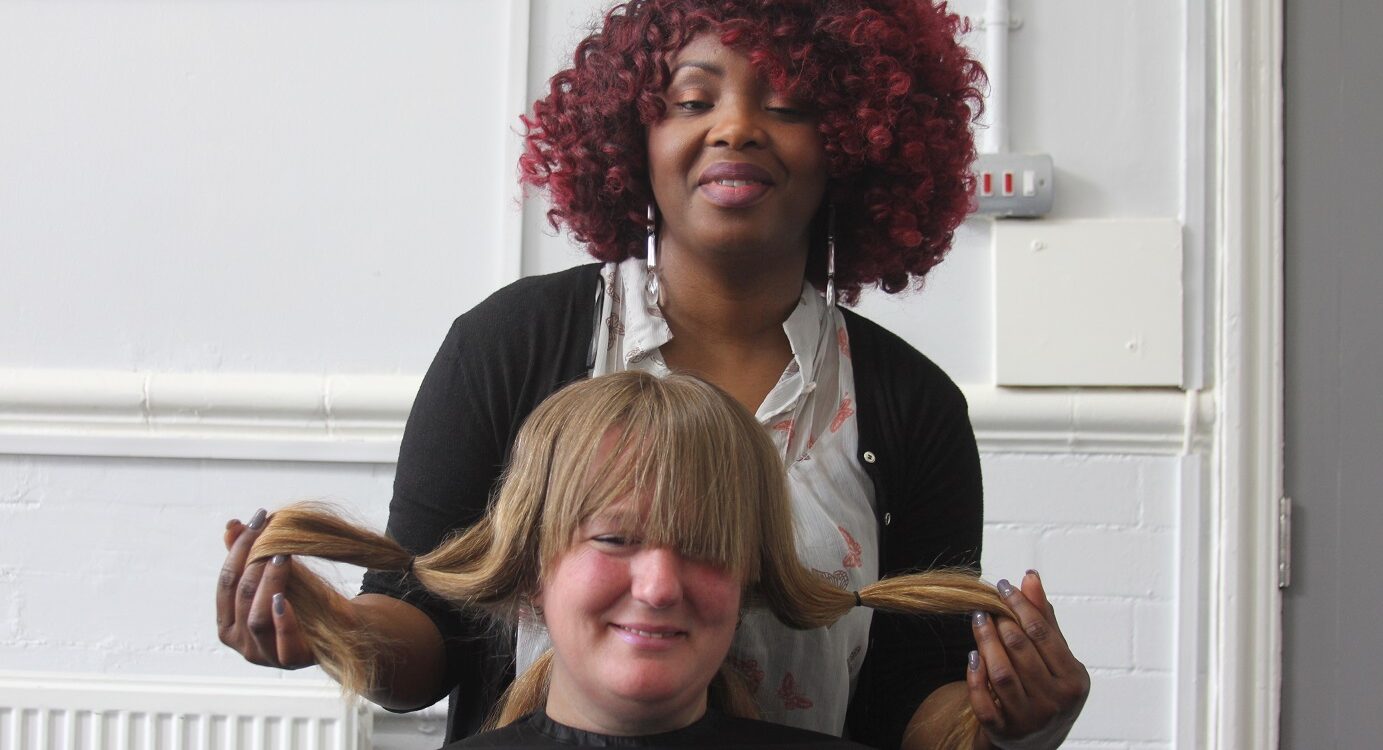 A caring staff member at an Erdington school faced a big change when she had her long locks cut off for a much-loved charity.
Corina Robinson is a Lunchtime Supervisor at Slade Road Primary School, part of the respected Arthur Terry Learning Partnership – and until last week she hadn't had her long hair cut short for more than a decade.
But 48-year-old Corina was so impressed by the work of the Little Princess Trust that she decided to call in the stylists and go for a shorter look – so she could donate her locks to the charity.
The Little Princess Trust is a charity that provides real hair wigs, free of charge, to children and young people who have lost their own hair through cancer treatment.
Corina explained: "I have known people who have had cancer and lost their hair, and I have always thought that it must be worse for children. That's why I think that the work the Little Princess Trust does is so important, and why I wanted to support them.
"To be honest I've wanted to do their 'brave the shave' challenge for a while – where you have all of your hair shaved off – but I don't think my husband would like that!
"So, I thought I would have it cut short, and donate what comes off to the Trust."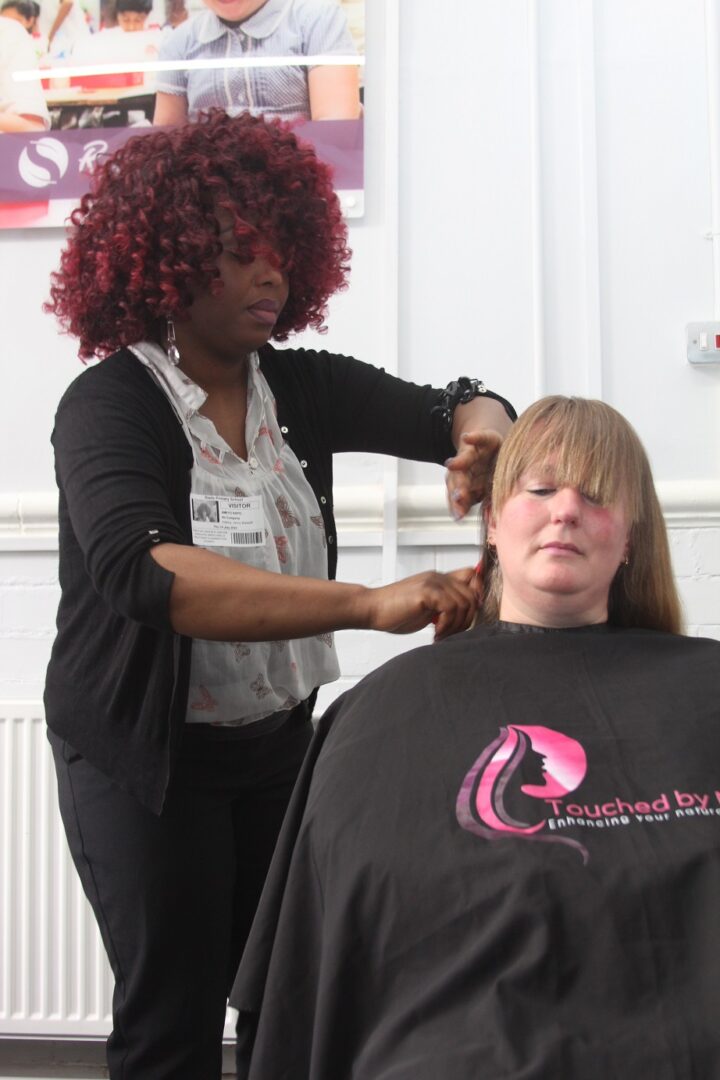 Corina enlisted the services of hair stylist Ameyo Napo, of mobile salon Touched by Nissi, who brought her equipment to the Slade Road school on Thursday, July 14th.
And Corina's colleagues gathered in the school's training room to count down before the big 'snip', and then watched as her new hairstyle took shape.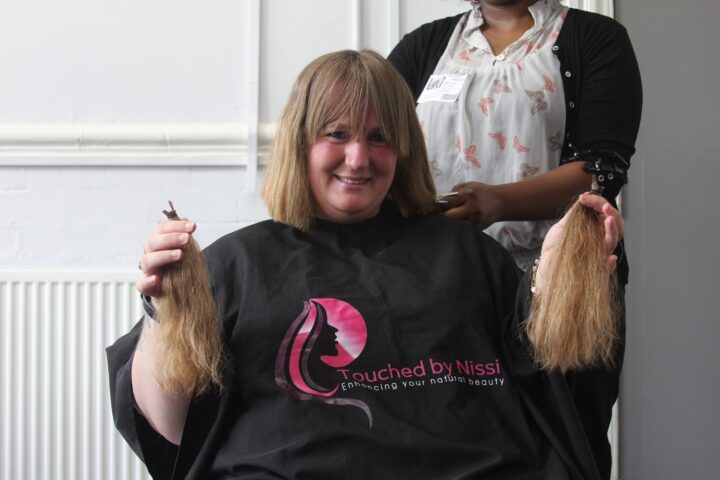 The result was a stylish new look for Corina, and four ponytails of real hair that will be used to make a wig for a child impacted by cancer treatment.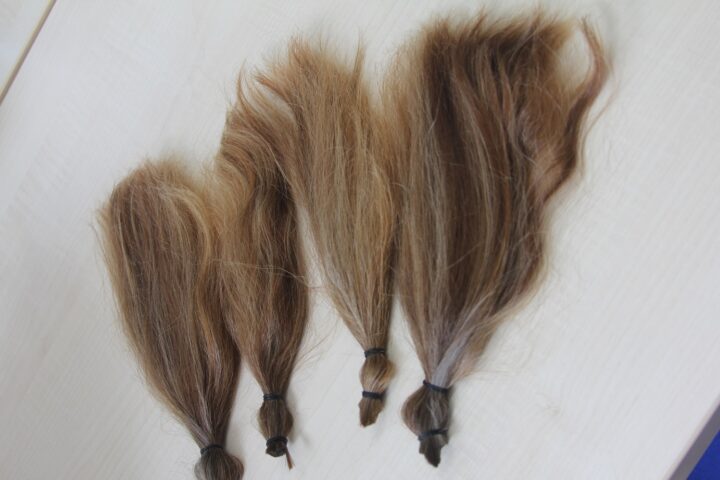 Headteacher Jenny Maskell said: "We're so impressed by Corina and her new hairstyle looks great. She has been determined to do this for a while, and everyone here has been talking about it.
"Slade Road is a school at the heart of its community that aims to instil a caring attitude in its students, and I think Corina has set great example for the children."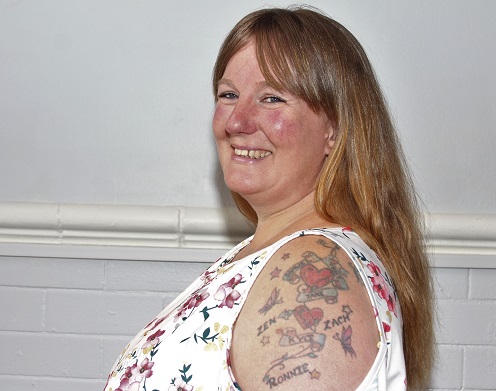 CAPTIONS:
Main image:
Corina Robinson with stylist Ameyo Napo before the haircut.