Amazing month of events brings Black History alive at Stockland Green School
Tuesday 7th November, 2023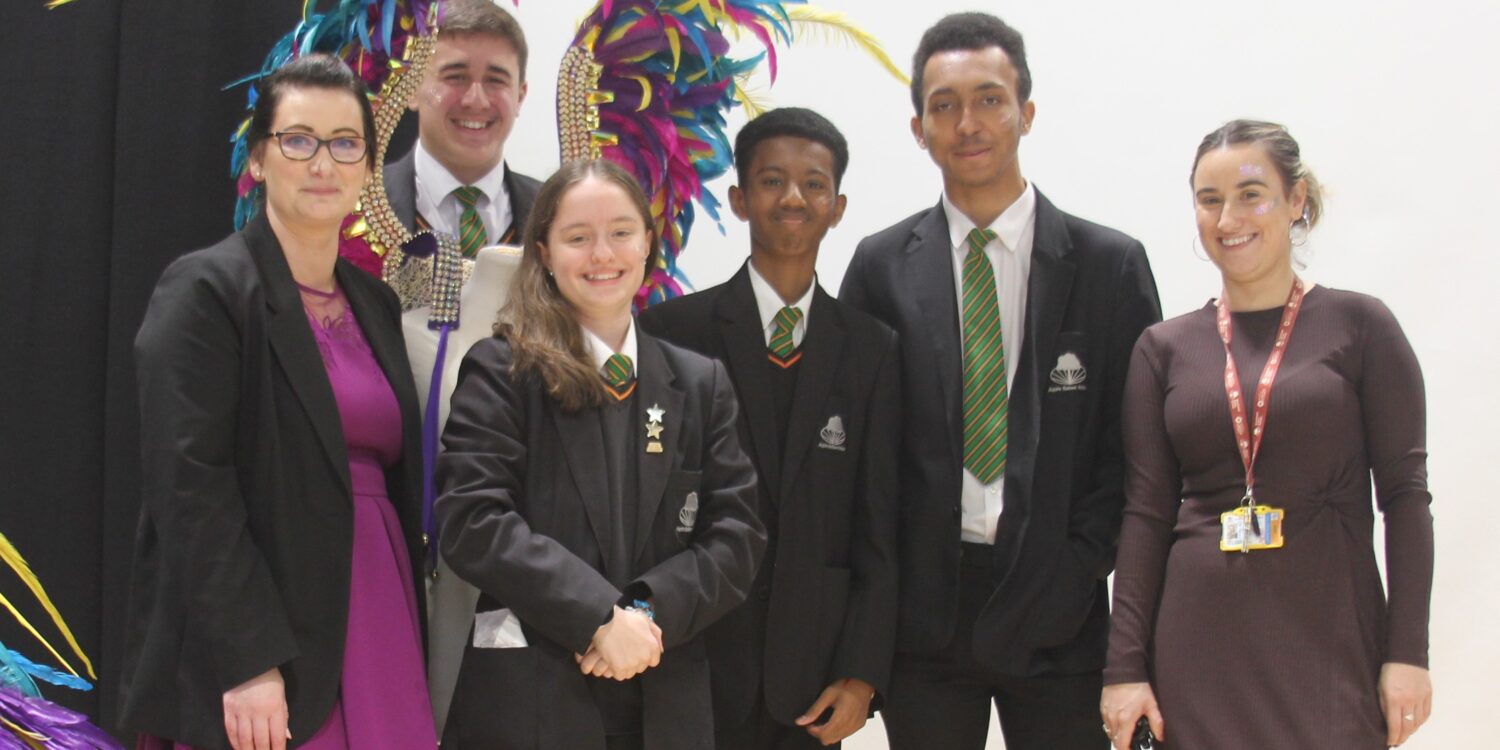 Four weeks of colourful events inspired students at an Erdington school to reach their full potential, after staff organised an unprecedented programme for Black History Month.
Stockland Green School, which is part of the respected Arthur Terry Learning Partnership (ATLP), held events throughout October to promote and celebrate Black contributions to society, foster an understanding of Black history in general, and inspire its students by hearing from successful members of their own Black community.
The month included assemblies, careers talks and a Black hair workshop, and featured topics as varied as poetry, music and sport. It culminated in an ambitious Black Excellence Conference, which saw successful people including former pupils talk to the students, and a day-long Carnival featuring Caribbean food, music, crafts and even a limbo competition for staff and students.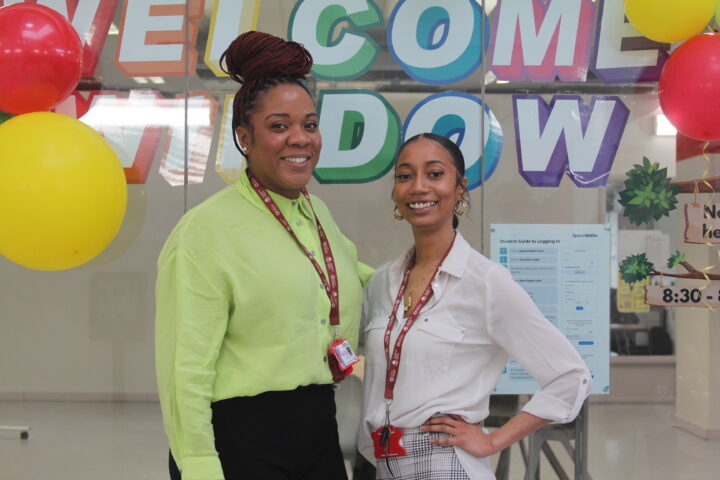 The ambitious project was organised by teacher Merci Gilbert-Barrow and Pastoral Leader Kamisha Blanchette,, who were determined to put together a month of positive events that went much further than the usual simple assemblies often associated with Black History Month.
Merci said:
"Being a Black woman myself, I know Black History Month was really powerful for me when I was a student, and I thought this is something we should do here at Stockland Green to celebrate equality, diversity and inclusion.
"We spoke to lots of students and found that some of them actually didn't want to celebrate Black History Month, because they felt it so often concentrated on the negative aspects of the Black experience.
"So, we really wanted to change the narrative and focus on the positive. The idea was to create a month-long celebration of what it is to be Black, rather than highlighting some of the negative experiences of the Black Community, to instil a sense of self-esteem in our young people – so that they know that they are valuable, important and that they come from a lineage of success and importance."
Kamisha said: "The theme of this year's Black History Month was 'Saluting Our Sisters' so we wanted to do some big events over the month focusing on carnival, because the Notting Hill Carnival is one of the biggest in Europe and was started by a Black woman from the Caribbean.
"So, for example, we had a carnival workshop making costumes, which tied into our big carnival day at the end of the month."
The Black Excellence Conference, held on Thursday, October 26, brought together Black professionals to talk to the students about their own experiences – and provide tangible, relatable examples of people who had come from the same background to achieve success.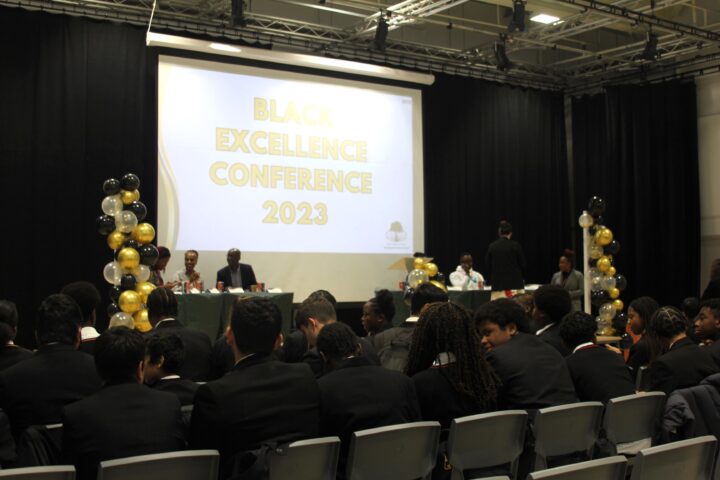 Delegates who spoke to the students included CJ Smith, of Aston-based Unique U Sports and Fitness, and Eugene Patterson, who helped develop Revibed, the UK's first superfood-infused water, using his father's own hibiscus tea recipe.
CJ said: "I'm here today because representation is so important. One of the most important things when I was starting my career was seeing people in my position. Seeing someone there in a role I was aspiring to be, made me think 'I can do this too – it is possible'. That's the message a conference like this can get across."
Eugene said:
"An event like this is so important, because it can educate the students to think outside the box and let them know that they can be an innovator, that they can create things themselves."
Two of the delegates – former students at Stockland Green – inspired the pupils with passionate speeches.
Michael Davis, a leading accountant working in sport, grew up just a street away from the old Stockland Green School site when he attended in the 1980s.
He said: "It felt really wonderful to be back at the school and it's been great to reflect on my journey and think about my time here – things are very different now, with far greater opportunities for the kids.
"This event is about getting the message across that there is real choice for the students these days and that the opportunities now are far greater, and showing them that the only limitation they face is within themselves. We all have challenges but if you set out to achieve something, you can do it."
Fellow alumni Michele Smith, who also went into a career in finance, said she felt privileged to be involved in the conference.
She said: "When I was at Stockland Green School, you struggled to see what you could become, so I think it's really good for the kids to see that there are things that you can do, that you can achieve, and to hear from people who used to be students here.
"It's so good to be back here – the building is completely different, and very impressive, and the teachers are so passionate here now."
Kamisha explained:
"The Black Excellence Conference was a chance for our students to attend an event and be in that professional environment, and for us to invite people in from the local community who have achieved something – so that students can see what they can become and show them they belong in all spaces, and not just within the limitations that society puts on them."
Other events included careers talks by Idris Holder Green, of the Def Jam music label, Tavyon St Louis, of fashion brand Trendsetter London, and Sharmaine O'Farell, a senior manager at insurer Liverpool Victoria.
The month-long calendar of events finished in an explosion of colour, with the Stockland Green Carnival.
Held on Friday, October 27, the Carnival highlighted all kinds of Black culture in a way that involved the entire school.
Delicious food from the school's own kitchens was complimented by chicken provided by Stockland Green business the Jerk Shack, who donated generous servings of traditional Caribbean chicken.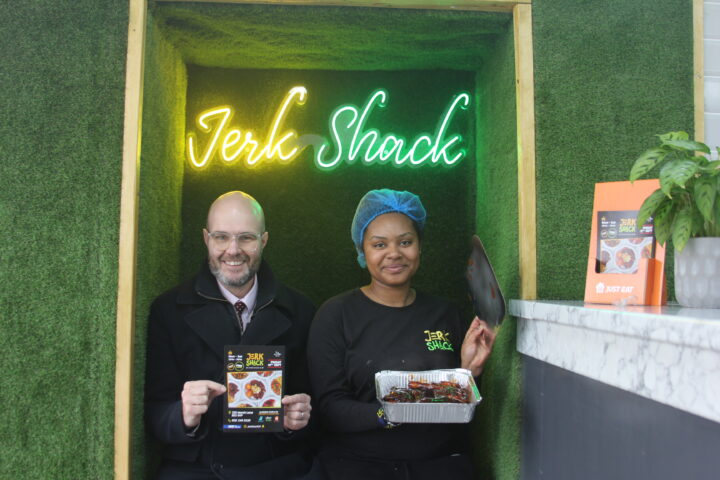 Music was provided by steel drum bands from ATLP schools Mere Green Primary and Slade Primary, with the talented youngsters taking turns to provide a backdrop of sunny Caribbean-inspired tunes.
Students and staff also saw how 'low they could go' in a fun limbo contest, with queues forming to take part and classmates cheering on their friends as they tried to slip skilfully under the limbo bar.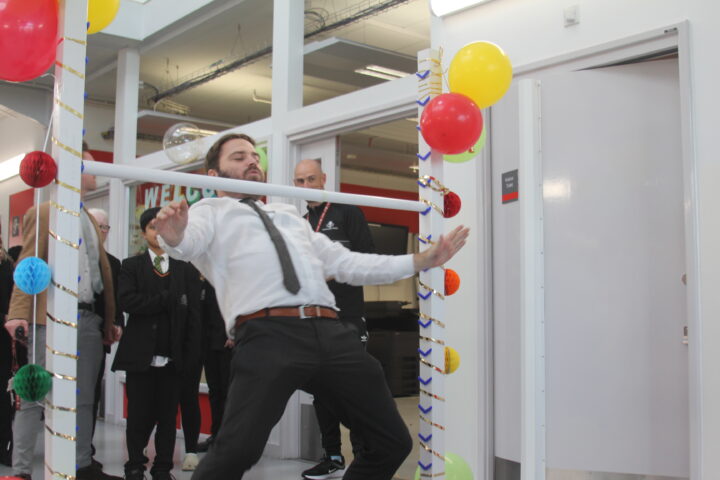 And in the main hall, where real-life carnival costumes were on display, face painting and crafts were available for students to try their hand at making colourful creations to enhance the party atmosphere.
Head of School, Rebecca Goode said: "I want to thank Merci and Kamisha for all their hard work in putting together such a fantastic and ambitious Black History Month at Stockland Green – it brought the school alive throughout October.
"I also want to thank all the people who took time to come into the school to inspire our students, as well as the local businesses who have supported this very ambitious project.
"Stockland Green is a school that is at the heart of an incredibly diverse community, and we are so proud to have organised an unforgettable Black History Month project that has truly reflected that diversity."