The Coleshill School Remembers
Monday 13th November, 2023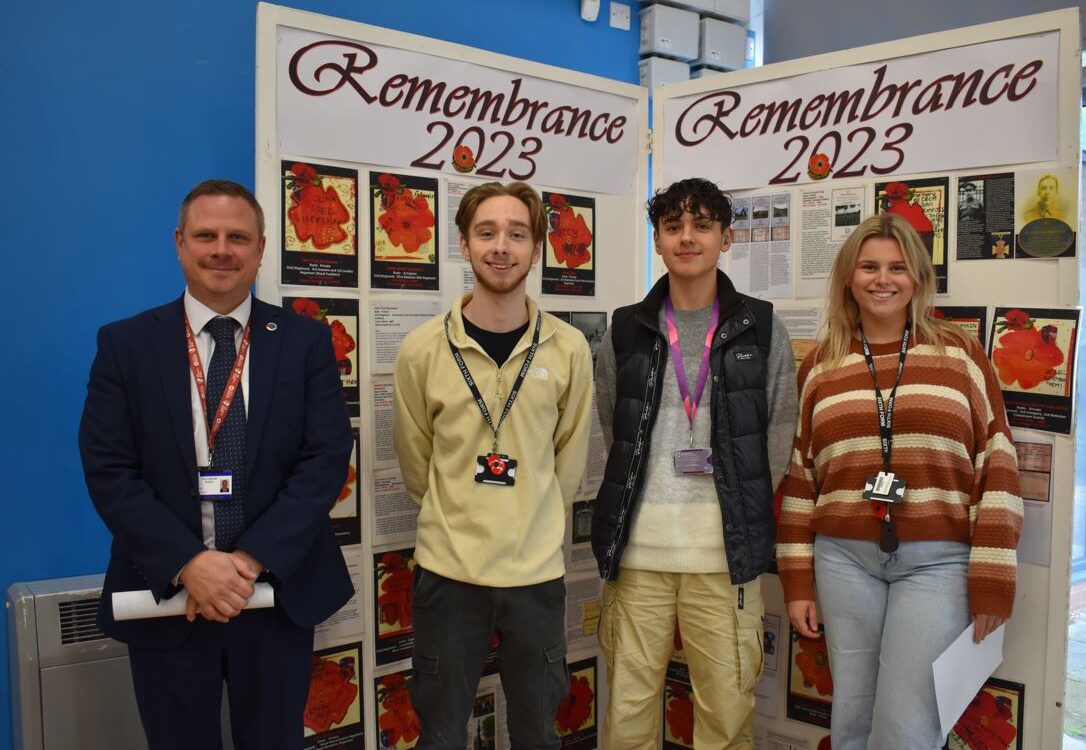 ATLP schools and communities have been paying their respects at Remembrance Day events.
On Friday 10th November The Coleshill School held its annual Remembrance Service to commemorate former students of The Coleshill School who lost their lives in active service.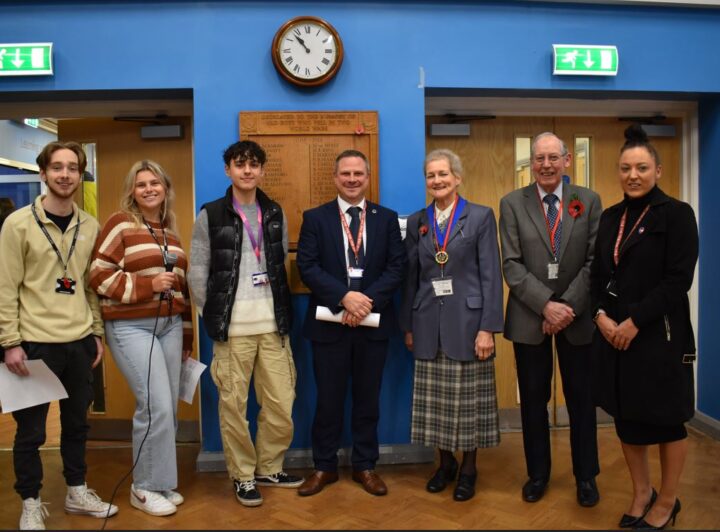 In front of a packed hall of students and visitors, Sixth Form students proudly read out the names of 27 'old boys' from the first world war, 9 from the second world war and James Munday who was killed in Afghanistan in 2008. The last post which was followed by a two minute silence.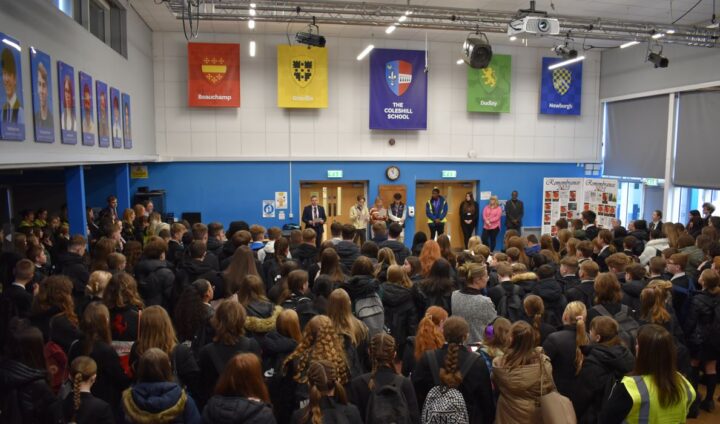 Mr Smith-Childs, Headteacher commented:
"At this time of war and suffering for so many people around the world it is so important for the school community come together. We are very proud of how well our students respect this occasion."
I would like to thank all our students, staff and visitors including, Cllr Sue Wallce, Deputy Mayor of Coleshill, and John Hoyle, former Deputy Headteacher, for attending our Remembrance ceremony. This is an important event for the school and I am so proud of the number of students who voluntarily attended the Remembrance Service and were so respectful today to commemorate our lost boys."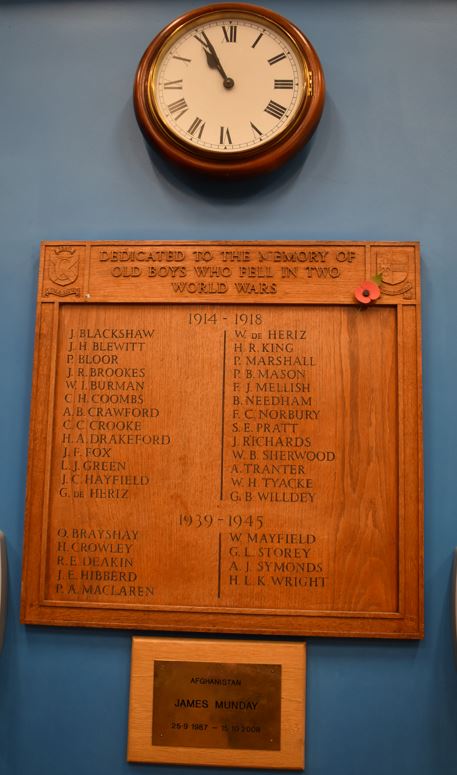 Images:
Rem1 – Ian Smith-Childs, Headteacher with Sixth Form Students: Evan, Will and Evie
Rem2 – Sixth Form students Will, Evie, Evan, Ian Smith-Childs, Headteacher, Cllr Sue Wallace, Deputy Mayor, John Hoyle, Form Deputy Headteacher and Rebecca Brindley, Head of School
Rem3 – Remembrance Service in the Hall
Rem4 – Plaque showing 27 names of 'Old Boys' of The Coleshill School