John Wilmott students tell MP about school's inspirational journey
Tuesday 14th November, 2023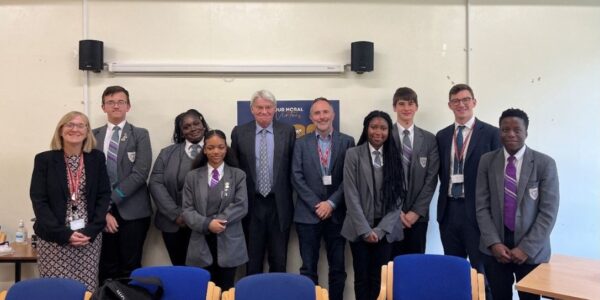 Sutton Coldfield MP Andrew Mitchell declared himself 'hugely impressed' after meeting John Wilmott staff and students – to learn about plans for the school to adopt the town's Royal name.
Mr Mitchell met with headteacher Nicola Gould at John Wilmott School, which has unveiled a number of schemes aimed at raising students' aspirations and building spirit with the school.
He also met senior students and was shown plans to rename John Willmott the 'Royal Sutton School', as well as the impressive system of 'Moral Virtues' which is helping to transform the culture of the school in Reddicap Heath Road.
Mr Mitchell, who was joined by Councillor Richard Parkin, said:
"I was hugely impressed by my visit to John Willmott School, which is on something of a journey of transformation at the moment.
"The school has readopted its historic motto of 'Potential into Reality', which dates back to its time as a grammar school, and there is a very impressive system of Moral Virtues which is encouraging the students to develop important life skills and values.
"There really is a new energy to the place, and Mrs Gould and her team should be congratulated.
"And, of course, there is real excitement about the school adopting Sutton Coldfield's 'Royal' monicker, which is seen as a big step in its rebirth. The plans are very exciting."
A consultation into the change of name to 'The Royal Sutton School' – which will also mean a new badge and redesigned uniform – received nearly 500 responses, which were overwhelmingly supportive of the changes. Jenny Loynton, Deputy Lord Lieutenant of the West Midlands, has also expressed her support for the change.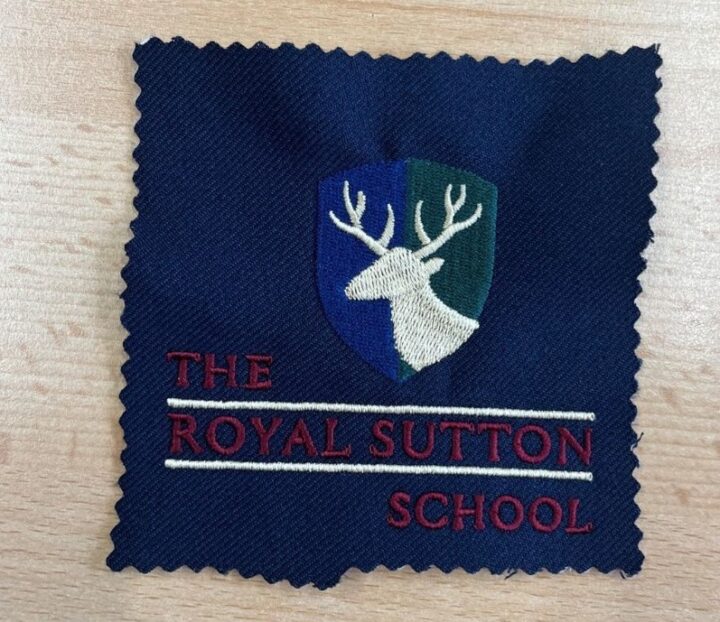 Mrs Gould said: "It was great to be able to share our plans with Andrew Mitchell, who was very interested in everything we are doing, and has offered to support us where he can, including backing any applications we make to rebuild the school.
"John Willmott is on a journey, and we are making real progress in shaping a positive culture at the school, by engaging with the community and inspiring our students to grow as individuals.
"Mr Mitchell's visit provided not only an opportunity for him to be shown around the site and see the improvements we have made, but to meet our Head Students to hear how they are helping to shape the future of the school."
Captions:
Andrew Micthell MP and Councillor Richard Parkin with headteacher Nicola Gould and John Willmott students.
The school's new 'Royal' badge.