Two Gates pupils enjoy Easter Bake Off treat
Friday 9th April, 2021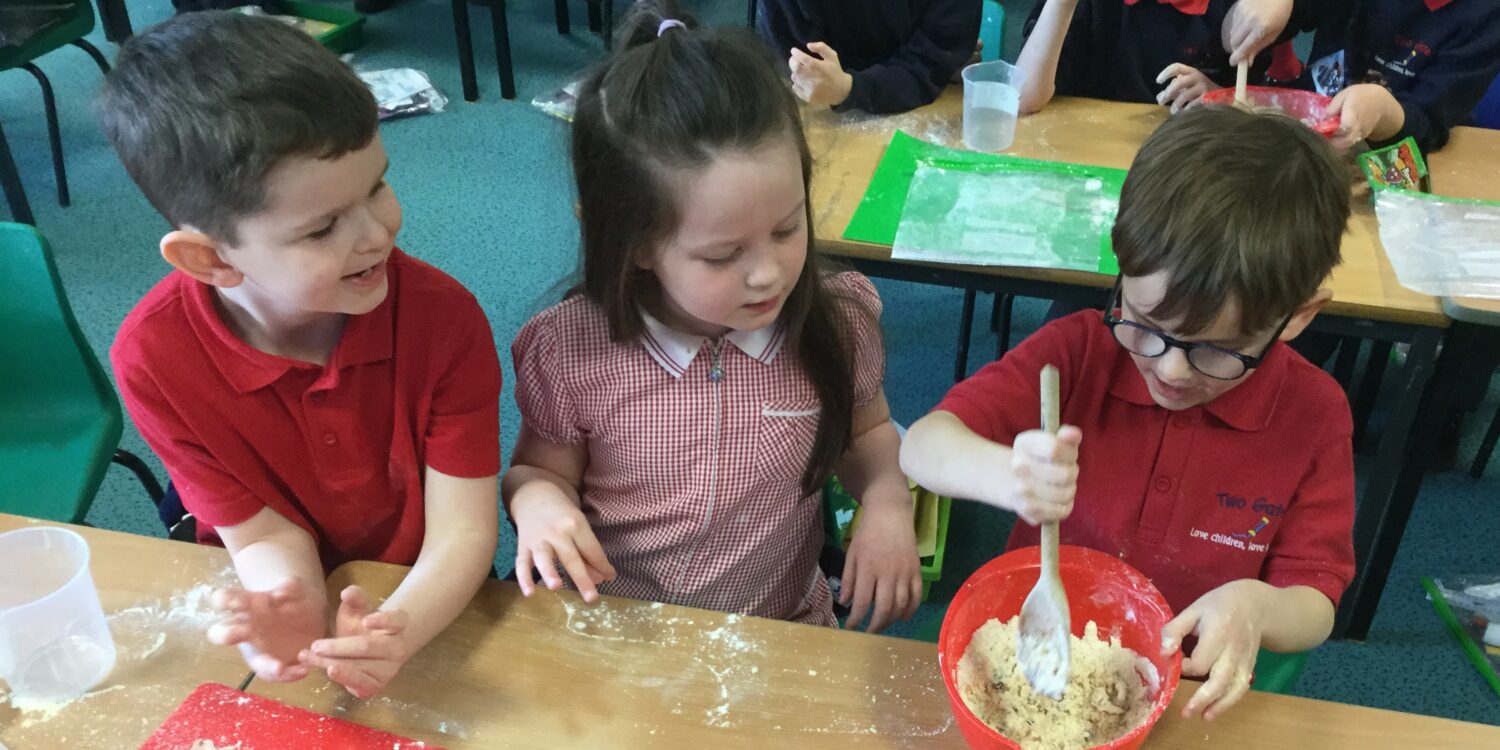 Move aside Prue and Liam, because rising young stars at a Tamworth primary school have been creating quite a stir in a Junior Bake Off style competition.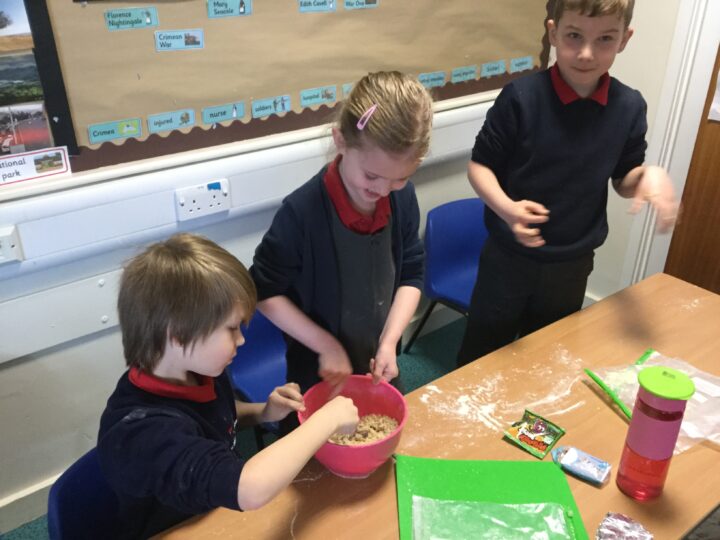 Children in years 1 and 2 at Two Gates Primary School enjoyed a live cook-a-long session this week with Helen from Phunky Foods. With Easter just around the corner, they were challenged to bake yeastless Hot Cross Scones.
The first challenge was to weigh out the ingredients and carefully read the scales. Then the children had to follow Helen's instructions on Zoom to create their bakes. Teacher Michelle Dodds said: "They got very messy from rubbing in the butter and mixing the dough!"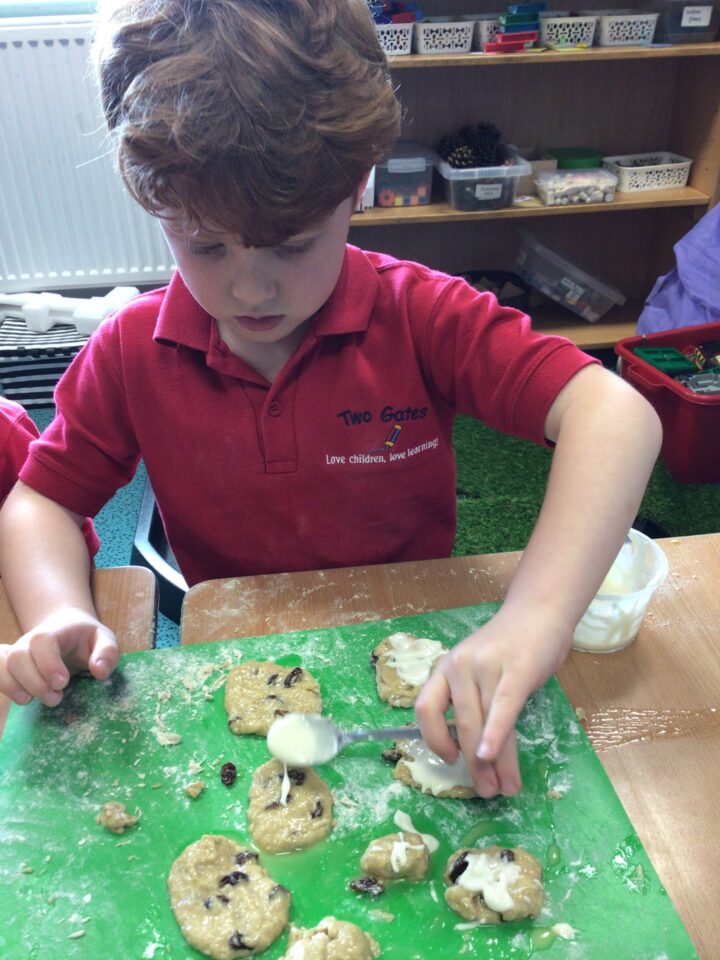 Pupils created a paste to form their cross on the top and talked about why people bake Hot Cross Buns at Eater time.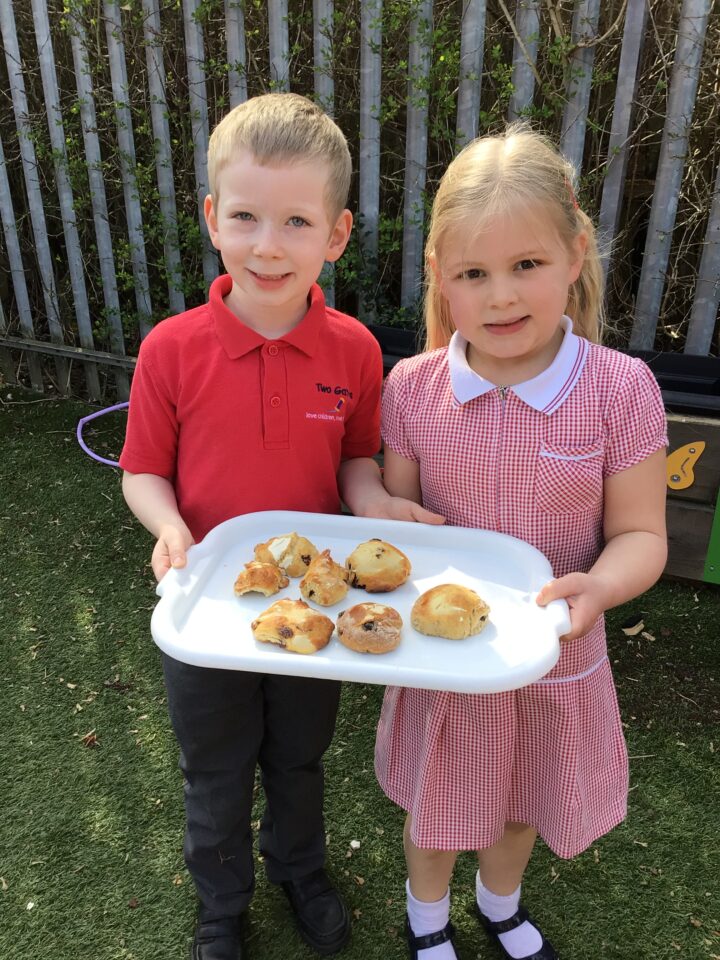 Taking inspiration from celebrity TV cooks, year 1 pupil, Ellie, said: "I feel like I'm on Junior Bake Off!"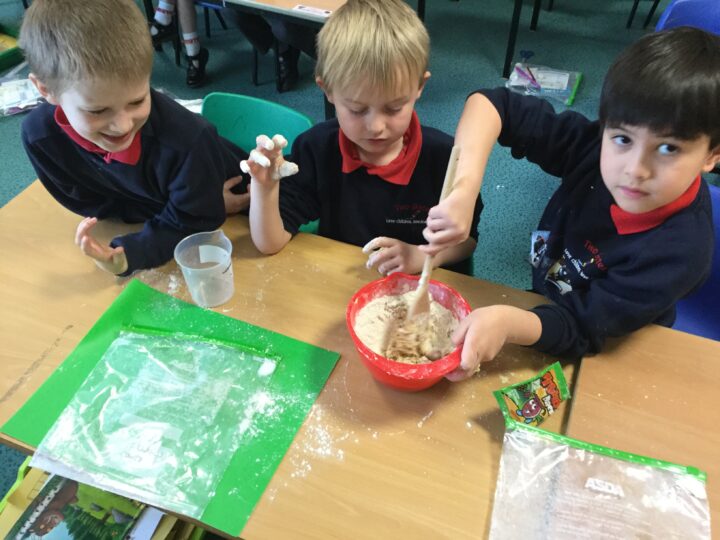 The heat was on as the young cooks went bowl to bowl for the title of 'Star Bakers' with year 2 just beating the competition.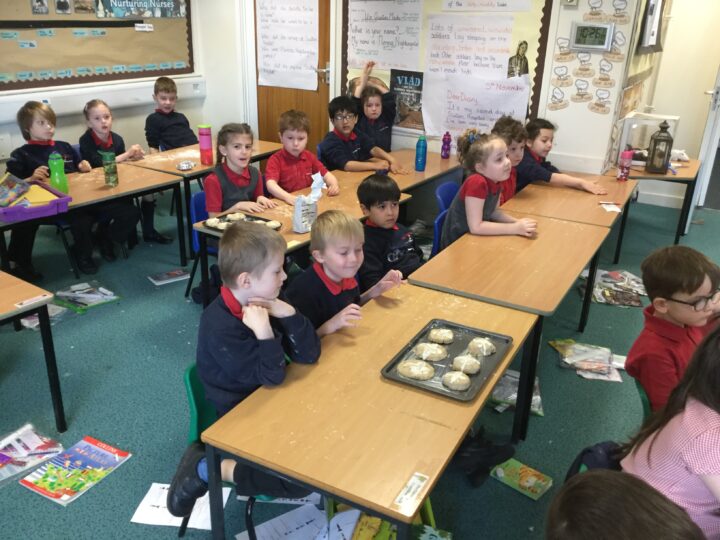 Mrs Dodds said:
Everybody thoroughly enjoyed the cook-a-long and took their bakes home to enjoy! Thank you to Helen at Phunky Food for our session – it's been a lovely way for the children to head into the Easter break."