Two Gates and two hundred trees! School's Platinum Woodland Walk is fit for a Queen
Tuesday 29th March, 2022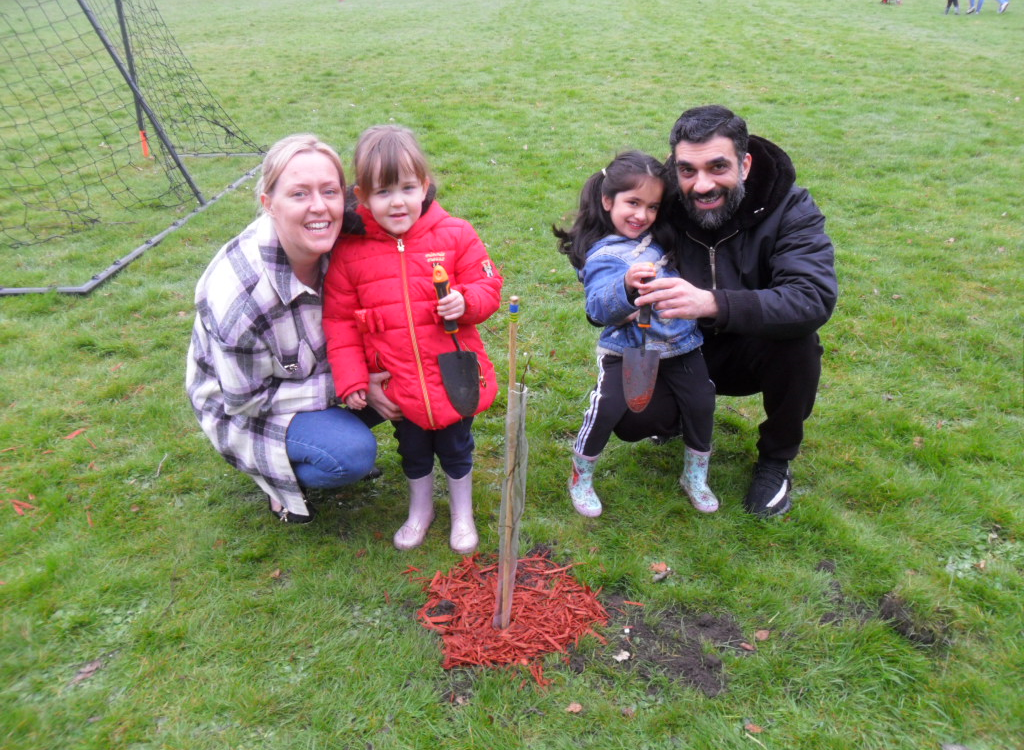 More than 200 trees and hedges have been planted at Two Gates Primary School as part of the prestigious Queen's Green Canopy project.
The school has undergone a right Royal makeover for the Queen's Jubilee – with a new tree being planted in the well-established 'forest school' area for each pupil.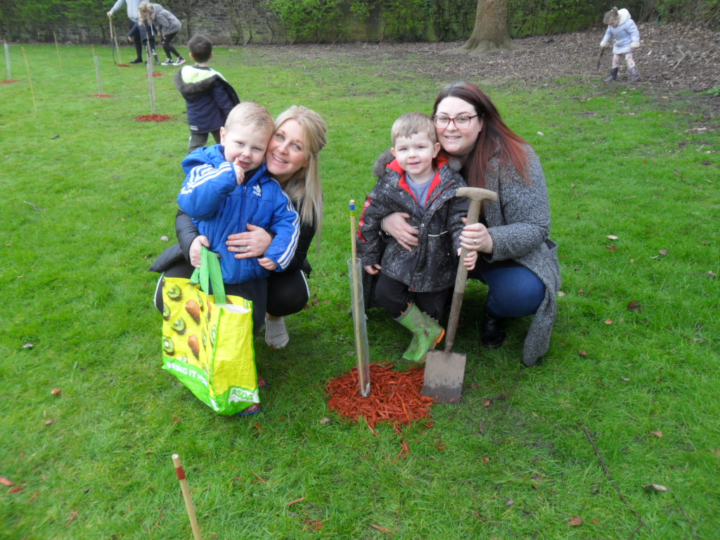 Last week, the popular school, which is part of the respected Arthur Terry Learning Partnership, was delighted to welcome parents to help their children with the planting.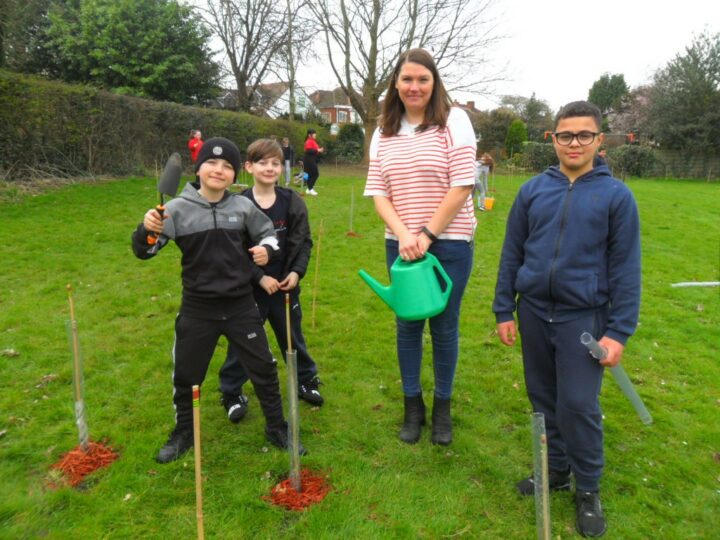 As part of the Jubilee, the Queen is asking people to help create a green canopy for the nation.
Forest school Lead Sue Hambly and Jackie Bell have overseen all the planting at Two Gates. They applied for native trees from the Woodland Trust and have been helping children to plant trees and design a space, now named by pupils as 'The Platinum Woodland Walk'.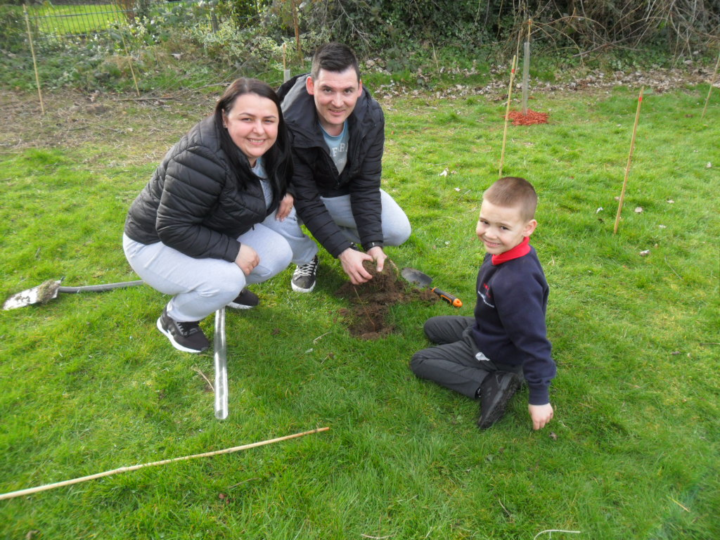 Headteacher Nêst Llewelyn-Cook said that outdoor learning and the Forest School are an integral part of the curriculum and learning offer at Two Gates.
She said: "Caring for the trees will be an ongoing project for the pupils and we can't wait to see how they grow and how the area develops over the coming seasons and years.
This will be a wonderful addition to our Forest area and will provide a habitat to many woodland plants and animals which we can nurture and learn about in our forest school lessons."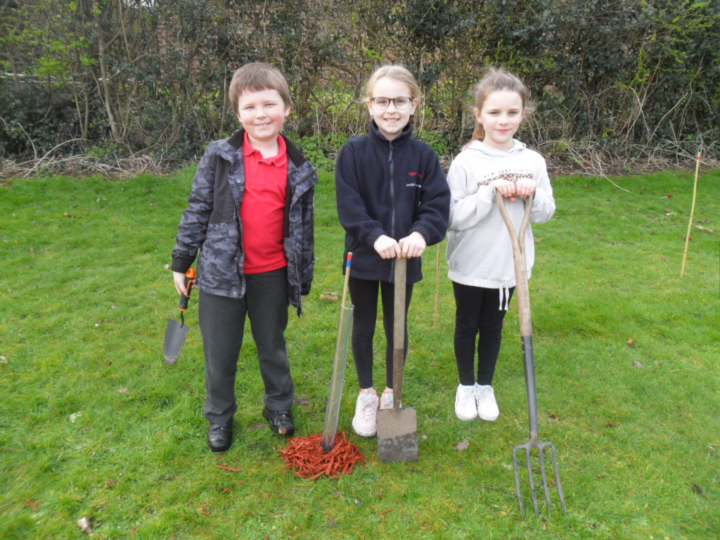 Two Gates' Forest school area features bug hotels, planters, ponds, a stream, walkways, a fire pit, and sheltered areas, and is used by all the school's pupils.
Caption:
Children and parents from Two Gates School enjoy planting trees and hedges.